If you're struggling to figure out what you do on a safari, we're here to clear up any misconceptions. The great thing about a safari is that you can do as much or as little as you want. Adventure seekers can spend the entire day out partaking in wildlife activities, while leisure lovers can enjoy some R&R.
On a South African safari you can expect game drives to take place in the early mornings and late afternoons as this is the time when animals are most active and that your chance of spotting fascinating wildlife is best. During the warmer midday hours animals' shelter in the shade of the bush making it harder to find them. Of course, you can enjoy game viewing from the lodge deck or your suites private veranda all day long as well.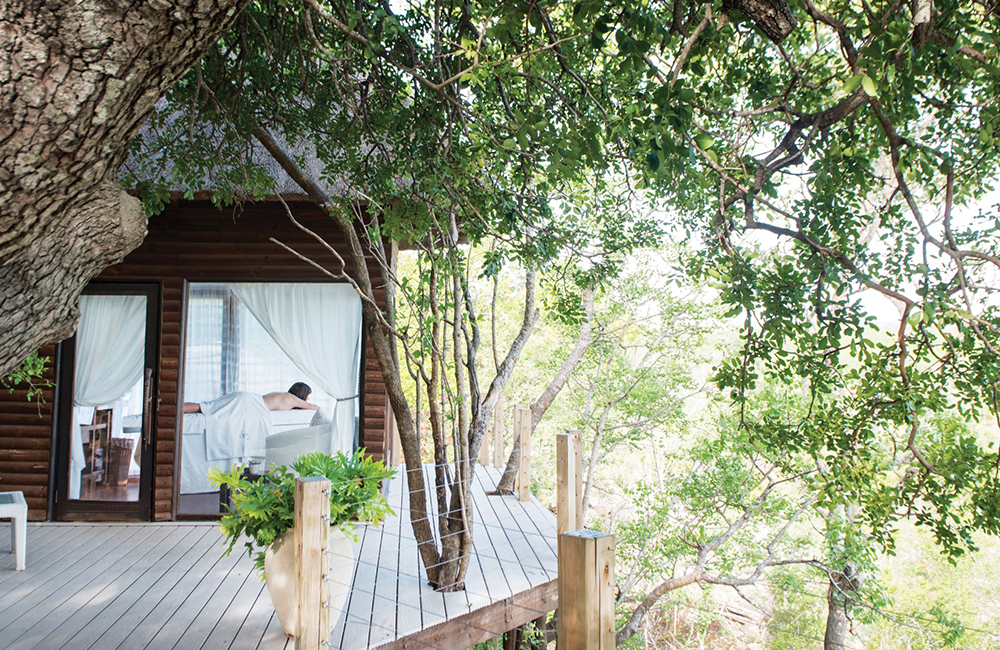 All game drives and bushwalks are optional and there are plenty of on-site and off-site activities that can be enjoyed while you are on safari. Depending on your lodge of choice you can relax with pampering spa treatments, lounge at the pool, grab a book in the library, have a workout in the gym, or play a game of tennis. Many lodges offer off-site activities such as community visits, conservation initiatives, golf, helicopter flips, or hot air balloon safaris. In fact, you might start to wonder where you are going to find time for all the exciting activities on your South African safari.
Here is exactly what a typical day on safari will look like.
05h00
 'The early bird catches the worm'. Well, in the African bush the early bird gets great wildlife sightings. On a safari you will wake up at 05:00 in teh Summer months and 05:30 in teh winter months. So, get up, it's time for your first game drive of the day.
05h30
You can enjoy a cup of tea or coffee before heading out with your ranger and tracker team. Morning game drives are a great time to see wildlife drinking at waterholes or predators returning from a night on the scavenge.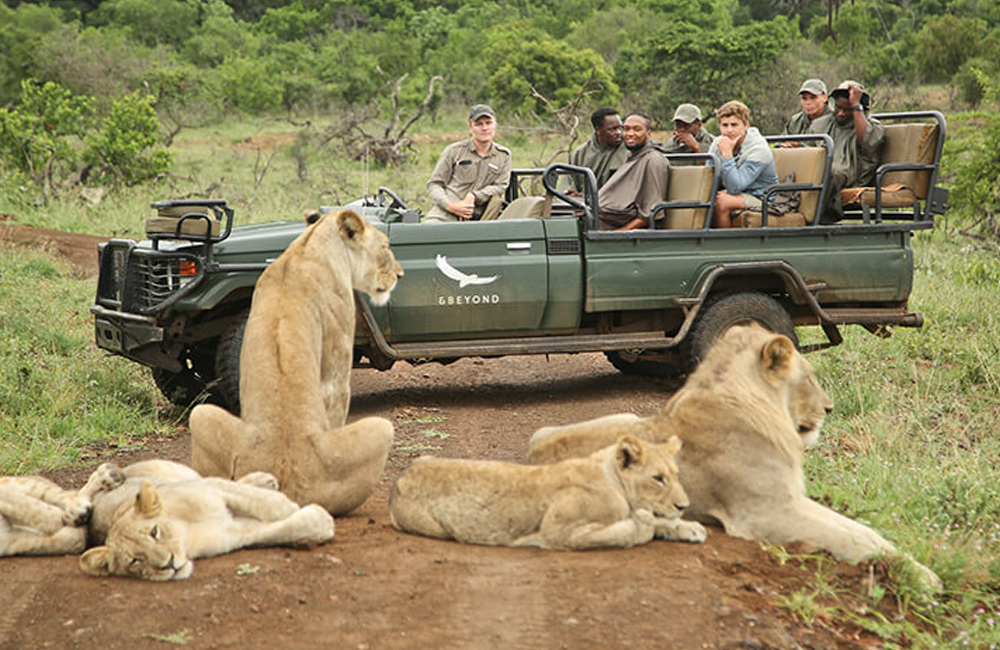 09h30
Head back to the lodge for a well-deserved breakfast overlooking the beautiful African landscapes.
11h00
After breakfast, you have the option of joining an armed ranger on a walking safari through the bush. This gives you the chance to explore the intricacies of the wild, the plants, insects, smaller animals, birdlife, and learn about animal tracks, behaviour, and traditional survival methods in the bush.
After an exciting morning in the bush, you can retreat to the cool pool waters at the lodge and enjoy some refreshments before lunch.
13h00
Dig into a delectable lunch at the dining deck. After lunch, you can either enjoy some of the on-site or off-site activities or spend the afternoon relaxing in the African sun before your next wildlife expedition begins.
16h00
Meet your game rangers for afternoon tea before you set out together to find some incredible game. The day will start to cool down so take something warm with for the evening game drive.
16h30
Head out for your second game drive of the day. You will stop for sundowners at a viewpoint as the sun lights the sky into fiery colours before it drops behind the horizon. Your ranger and tracker team will work together to find you the best evening sightings and photo opportunities.
19h30
Take a moment to freshen up before dinner time.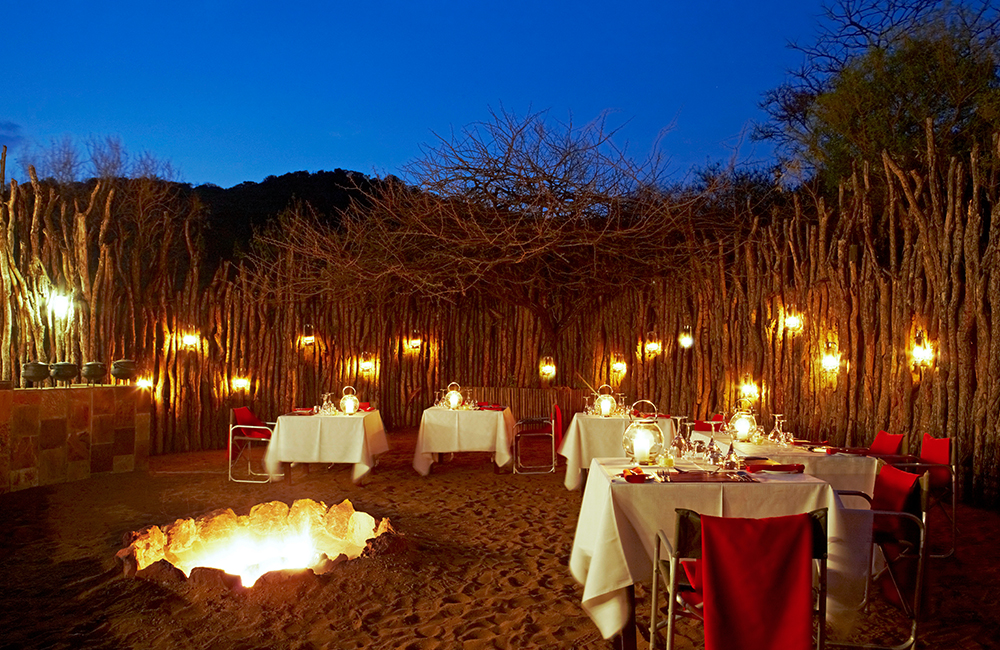 20h00
Dinners are a celebration of culture and world-class cuisine. Feast in the dining room next to crackling fires or enjoy a boma dinner under the starry skies with fires and lanterns lighting up a romantic setting. Evenings can be spent star gazing and listening to fascinating wildlife stories from your rangers around a large bonfire with a cup of hot cocoa or glass of vino in hand.
Let the sounds of the wild lull you to sleep in the comfort of your luxurious bush retreat before morning comes and another day of adventure awaits.