The Kruger National Park comprises nearly 2 million hectares of land known to have the highest population density of the Big 5 in South Africa. If an authentic African safari is what you are after, this is the place to be. With incredible wildlife experiences, immaculate accommodation, and world-class cuisine, you can't go wrong with a private game reserve safari in the Greater Kruger.
Travel
Set in the far north-east of South Africa, the Kruger National Park is not by any means a drive-by destination but with a little planning, we'll get you there with ease. Road transfers from Johannesburg are a 6-hour drive. Daily direct flights from South Africa's main centres to Nelspruit Kruger and Hoedspruit airports can be taken, followed by a relatively short road transfer to the private game reserves.
Alternatively, scheduled charter flights will take you directly to private reserve landing strips. Although more costly, this is a time-saving way to travel providing an exclusive and authentic travel experience.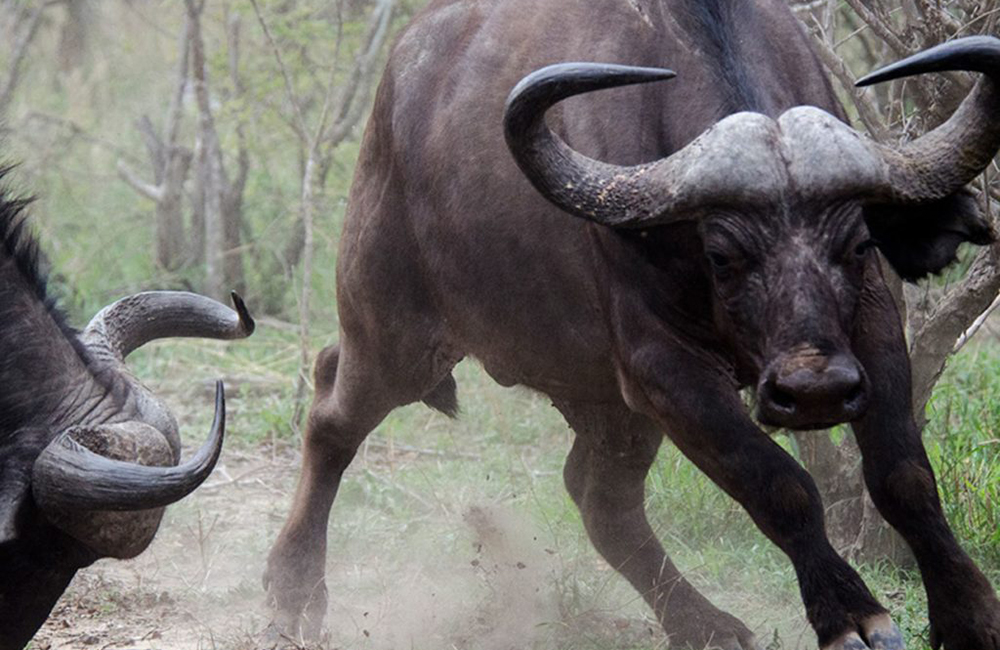 Wildlife
The Kruger National Park is a hub of African wildlife with ample opportunity to see lion, elephant, rhino, leopard, and African buffalo. Other exceptional sightings include African painted-dog, black-backed jackals, spotted hyenas, and hippopotamus.
The park is home to over 520 bird species, and close to 150 mammals. Zebra, giraffe, and a large variety of antelope can often be seen right from the private lodge viewing decks. This means you can spot wildlife from the comfort of your safari suite even before embarking on a game drive.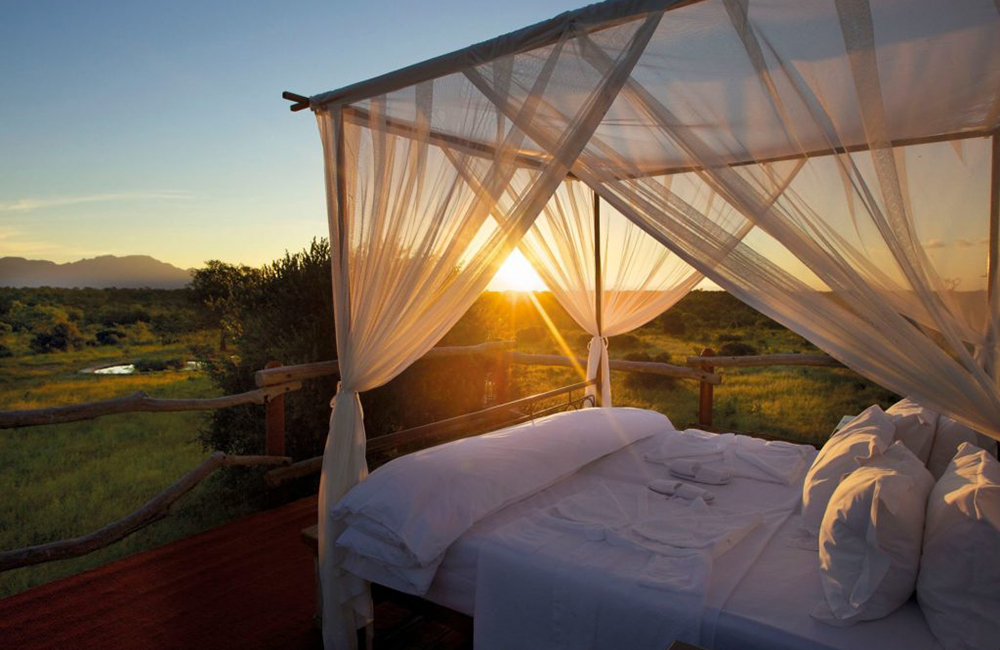 Safari Options
Boasting some of the best safari guides and trackers in the country, the Kruger's private game reserves offer top-notch classic safaris. You will head out in a customized 4×4 safari vehicle with an expert guide-and-tracker team in search of the Big 5. Your guides strive to locate the best viewing and photographic opportunities on each game drive, explaining the ecosystem and how the smallest of insects connect to the largest mammals. This makes and makes every sighting even more spectacular.
Private reserves offer exclusive and uncrowded viewing with limited vehicle access and safari vehicles venture off-road to see the animals. Get up-close to nature during a guided walking safari with an armed ranger. For some unique sightings, private reserves also offer night-time safaris in search of rare nocturnal animals and big cats out on the prowl.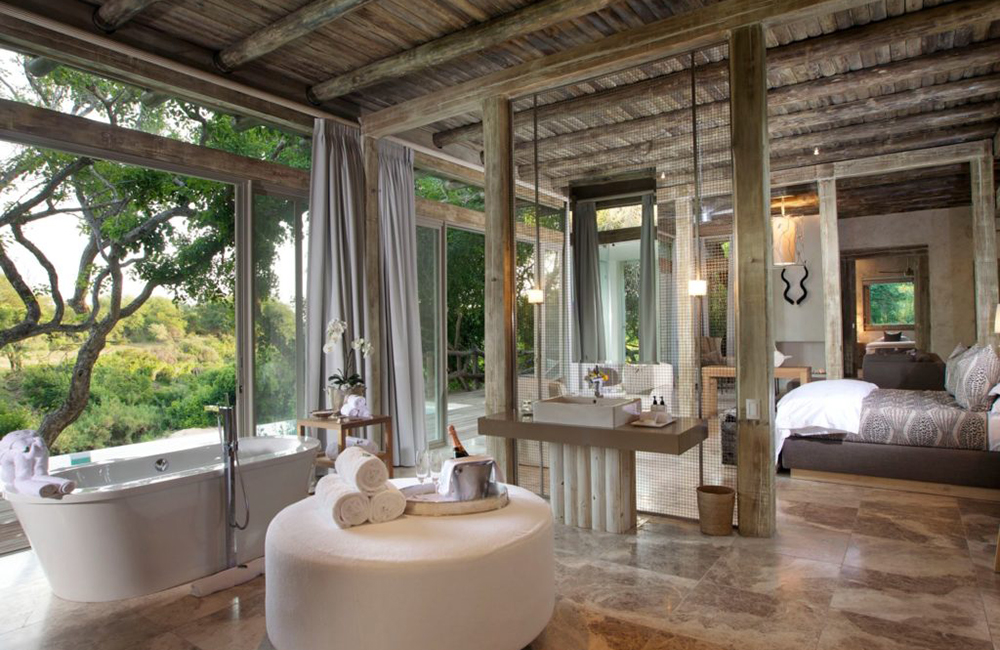 Accommodation
A 5-star African safari getaway at one of the Kruger's private game reserves offers a haven of luxurious relaxation, spectacular dining, warm hospitality, and world-class service with attention to detail.  
Private reserve accommodation ranges from lavish 3- and four-star lodges to ultra-luxurious 5-star-plus stays. Main lodge areas generally comprise magnificent viewing decks and dining areas, a communal swimming pool, library, and some feature a bar, spa, and children's facilities.
Exclusive-use villas offer opulent accommodation for groups or a big family getaway and feature private game viewing with a dedicated guide, a family pool, a private chef, and butler. Luxury fully-equipped tents with private pools and uninterrupted views from secluded viewing decks make for an unforgettable safari experience. Honeymooners can enjoy sheltered romantic settings and units with a private jacuzzi and dining area. Eco-lodges provide undisturbed relaxation surrounded by nature without forgoing any luxuries while luxury treehouses allow guests to spend a unique romantic night in the treetops, under the stars.
Other Activities
Private Kruger lodges provide exceptional dining experiences under starry skies and evenings beside crackling fires. Selected lodges also provide for bush breakfasts, exclusive romantic dining in the bush, and Makalali Private Reserve even offers a Gin Stop in the bush. Family-friendly lodges offer a Mini-ranger Program with fun, safe, and educational safari activities for kids. Selected lodges offer arrangements for hot air balloon rides, community village tours, hiking, golfing, and visits to the Cheetah Breeding Program.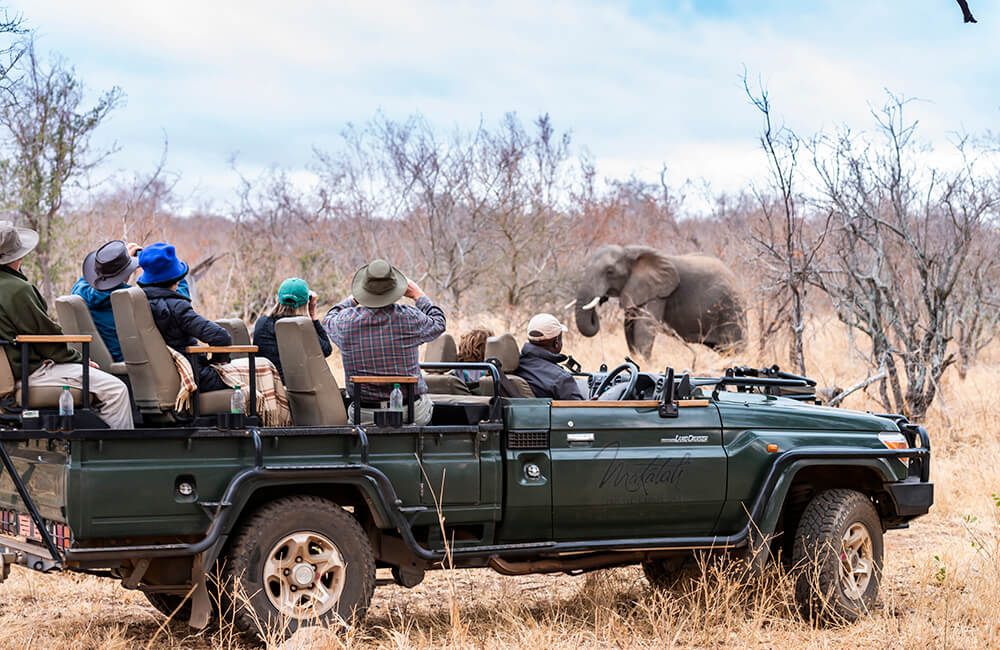 Vegetation and Climate
The massive extent of the Kruger National Park makes it home to a large botanic diversity. The park features several rivers and 336 tree species. The north is mainly mopane veld while the southern area of the park is mostly thornveld. The Kruger Park however can be divided into 16 macro ecosystems.
Summer rains between December and April make for a beautifully lush landscape with exceptional birdlife. As a low-risk malaria area, this is also the time when more mosquitos are around.  
Cool, dry winter months between May and October provide effortless game viewing as the landscape is less dense with vegetation. During the dry season, animals gather at permanent waterholes to drink which makes for incredible viewing especially if your accommodation overlooks a watering hole.
Home to the widest diversity of animal life in South Africa, a safari in the Kruger is the ultimate wildlife experience. Hosted by world-class game rangers and trackers, your Big 5 experience in the Kruger's private reserves will be a personalized and exclusive adventure. With award-winning accommodation, luxurious facilities, gourmet cuisine, and true African hospitality, a trip to the Kruger is certainly a bucket list 'must'.