Sabi Sands is undoubtedly one of the top game viewing destinations in South Africa. The private game reserve shares a 50-kilometre (31-mile) unfenced border with the world-renowned Kruger National Park. You will be spoilt with magnificent wildlife sightings, extraordinary service, and luxurious accommodation. If a spectacular African safari is what you're after, here is what you can expect at Sabi Sands.
Travel
There are several ways to get to Sabi Sands. A road transfer from Johannesburg will take 5 to 6 hours, while chartered flights are also an option from various points in South Africa. Should you take a chartered flight to a nearby airport, an additional 20-minute air transfer to the reserves landing strip in an air hopper may be necessary. A trip to Sabi Sands does require some travel time, however, all transfers can be easily arranged for you and lodge staff take utmost care to ensure your comfort on arrival.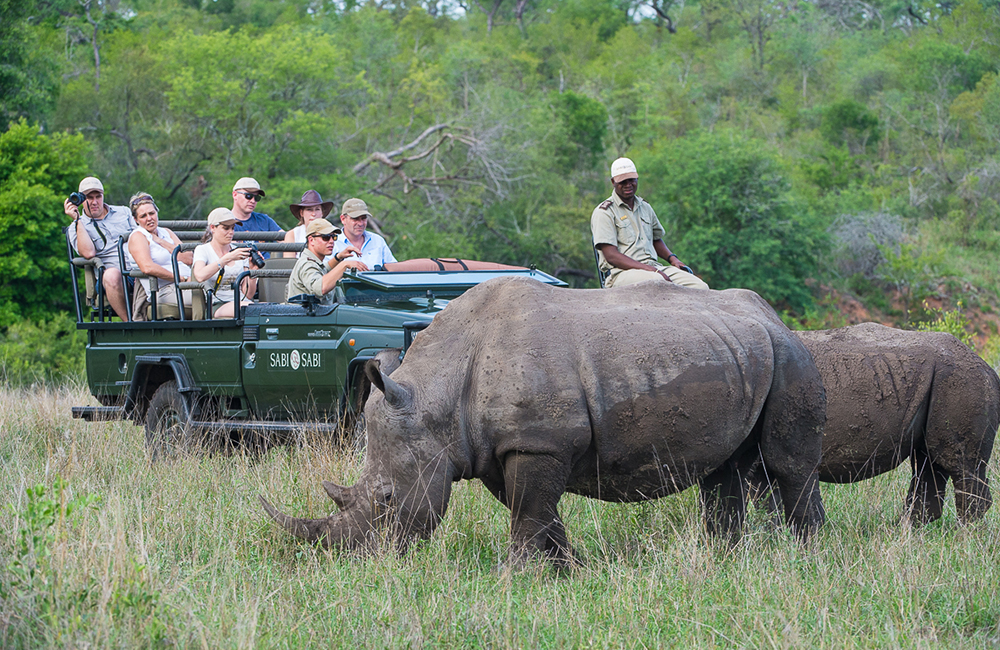 Wildlife
The Greater Kruger area is home to approximately 150 mammal species and over 500 types of birds. This is Big 5 country. If lion, elephant, rhino, leopard, and buffalo are what you want to see you have come to the right place. The MalaMala area is renowned for wild dog sightings, while the whole of Sabi Sands is known for incredible leopard encounters. Further, you will witness a host of wildlife on every game drive including giraffe, zebra, hyena, warthog, eland, nyala, and even cheetah.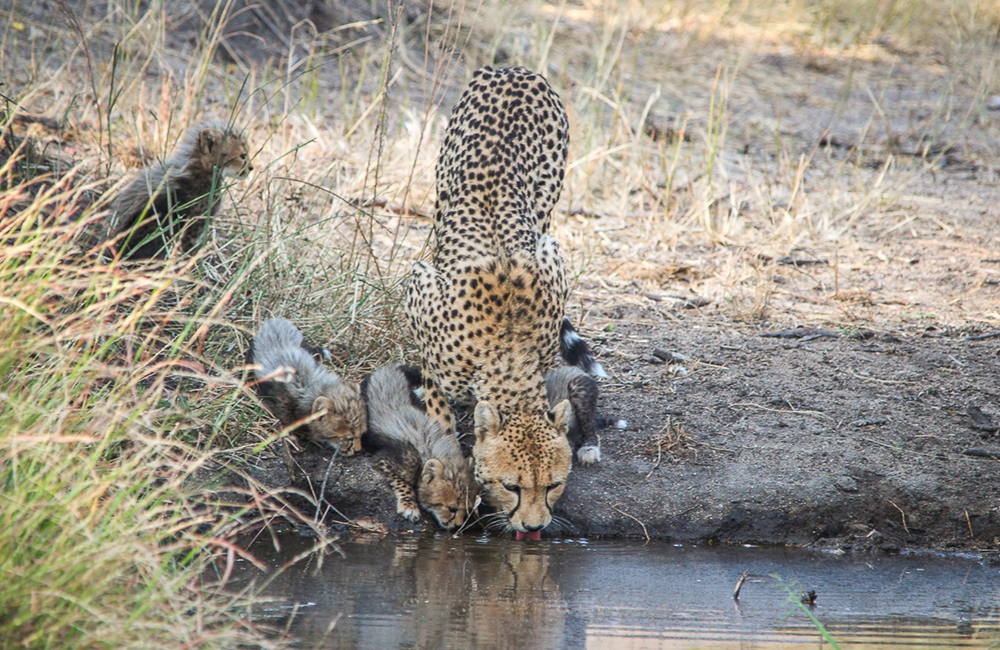 Safari Options
Professional game drives take place with some of the world's best rangers and trackers in specialized 4×4 safari vehicles at dawn and sunset. The safari team make use of radios to communicate on-point wildlife encounters, tracking the best sightings and photographic opportunities for you.
In-between game drives guests can take part in a guided bushwalk. These walking safaris are a phenomenal chance to experience the wild up close and indulge all your sense as you traipse through tall grass and discover the smaller intricacies of the bush.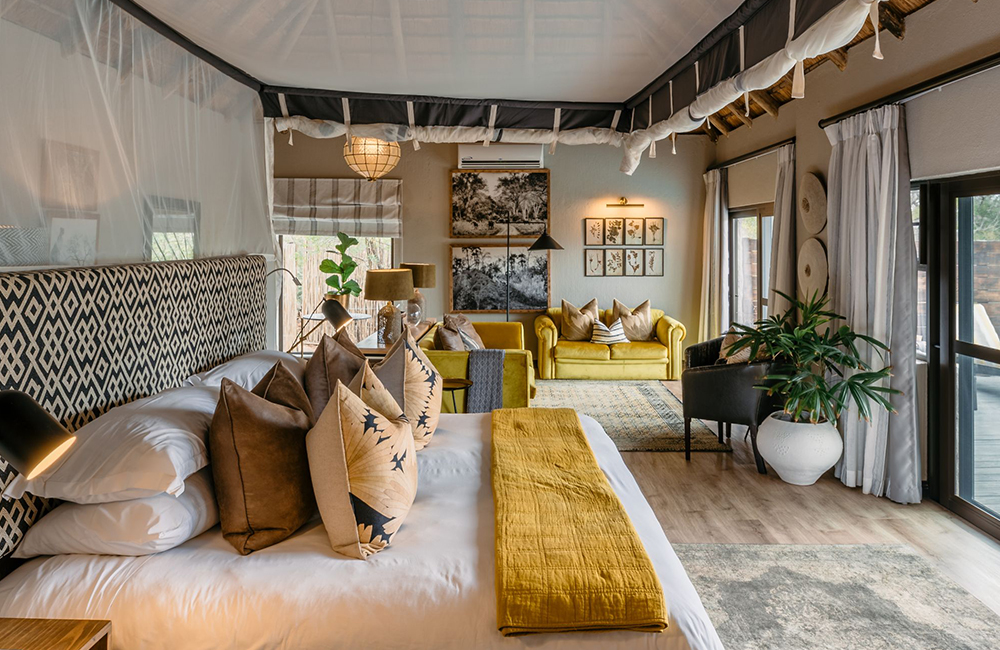 Accommodation
Sabi Sands safari accommodation boasts luxurious four-star and opulent 5-star-plus stays. Honeymooners can enjoy undisturbed settings, breath-taking views even from the bathtub, and private splash pools. Family villas allow for private game viewing, a family pool, and are catered for by a private chef and butler.
For those who wish to disappear into the tranquillity of the bush, Sabi Sands lodges offer an atmosphere of secluded relaxation. Luxury tents and treehouses make for a unique experience in the wild. Renowned for exceptional service and attention to detail Sabi Sands private lodges boast international awards, and world-class dining.
Other Activities
Lodges that cater to kids provide fantastic wildlife programs with fun, safe, and educational activities for the little one. Besides incredible game drives and walking safari's, guests can also book specialized safaris such as photographic or art safaris. Selected lodges offer community visits, golfing arrangements, night safari's, pampering spa treatments, gym facilities, and swimming. Incredible views over watering holes and vast landscapes can be enjoyed from various viewing decks and dining decks.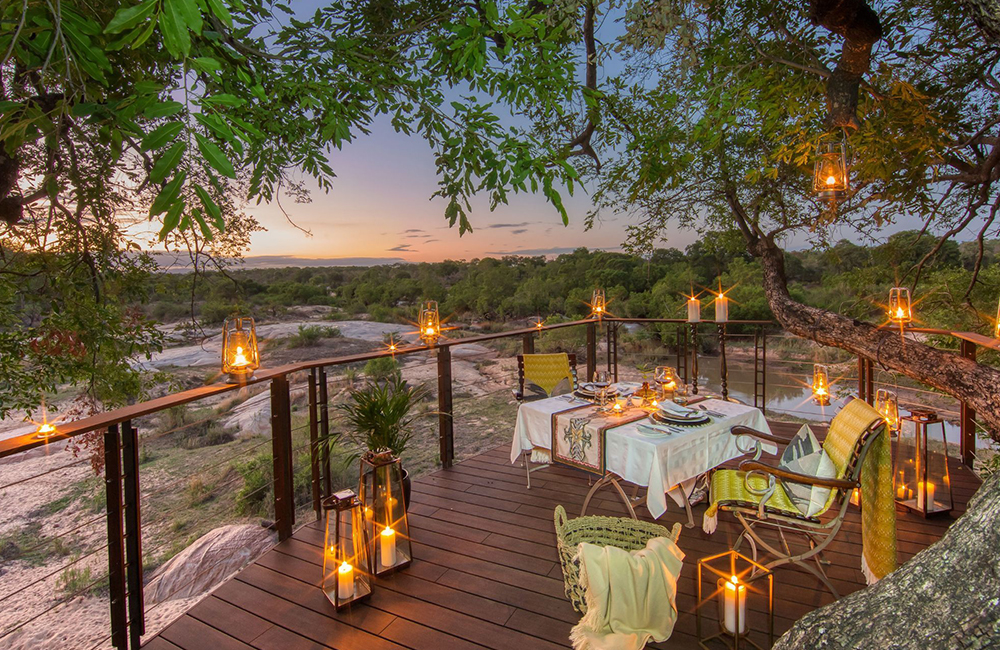 Vegetation and Climate
With the Sand River winding its way through the Sabi Sands game reserve, its smaller watercourses spread across the reserve providing water for the wildlife. Sabi Sands is bordered by the Sabie River in the South, the Kruger National Park to the east, and Manyaleti Game Reserve to the north. Summer rains between December and April draw plenty of birdlife and make for magnificent green scenery.
Cool, dry winter months between May and October however offer easier game viewing as the landscape is less dense with vegetation and animals need to gather at permanent water sources to get a drink. The typical lowveld terrain is mostly made of thicket vegetation, tall trees favoured by leopards, rocky outcrops, and irregular savannah patches.
Whether you're looking for extraordinary wildlife sightings, opulent accommodation, world-class service, or secluded relaxation in nature, Sabi Sands will exceed your every expectation. Get your sunscreen and camera ready, a larger-than-life adventure awaits.