One thing that makes the Greater Kruger National Park a fantastic safari destination is that there really is not a bad time to go. The wet and dry seasons each feature unique landscapes and viewing opportunities, so one might say that the best time to go may depend on what you want to see.
There is however one specific time of year we find particularly intriguing to visit the Kruger, and that is the shoulder season between mid-winter and summer.
Seasons and Climate
Peak summer temperatures, from December to February, are well into the thirties and can reach up to a scorching 40˚C (104˚F). This is however the wet season and afternoon thunderstorms bring a slight relief from the heat.
Winter temperatures drop below 10˚C (50˚F) in the early mornings and evenings, however, the days warm up and temperatures increase to 24˚C (75˚F) by the afternoons. During this dry period, it can get very dusty which can be irritating to eyes and camera lenses.
Monthly Average Temperatures Kruger National Park
| | | | | | | | | | | | | |
| --- | --- | --- | --- | --- | --- | --- | --- | --- | --- | --- | --- | --- |
|   | Jan | Feb | Mar | Apr | May | Jun | Jul | Aug | Sep | Oct | Nov | Dec |
| Min (°C) | 21 | 20 | 19 | 16 | 11 | 6 | 7 | 9 | 13 | 16 | 18 | 20 |
| Max (°C) | 32 | 32 | 31 | 29 | 28 | 26 | 26 | 27 | 29 | 30 | 30 | 32 |
| Min (°F) | 70 | 68 | 66 | 61 | 52 | 43 | 45 | 48 | 55 | 61 | 64 | 68 |
| Max (°F) | 90 | 90 | 88 | 84 | 82 | 79 | 79 | 81 | 84 | 86 | 86 | 90 |
Source: https://www.climatestotravel.com/climate/south-africa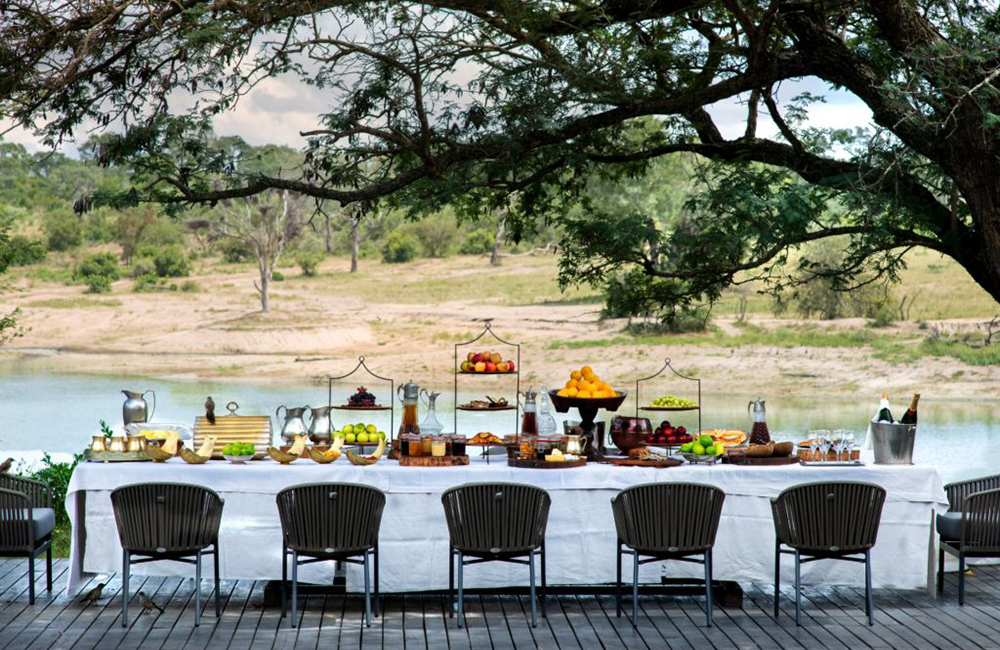 9 Reasons to Visit the Kruger During Spring
It is no secret that the dry winter months have been dubbed as one of the best times for game viewing in the Kruger National Park. Vegetation is sparse and animals have to gather at permanent water sources for a drink making them easier to spot. There is also virtually no rainfall during this time.
September and October can get very humid in anticipation of the arrival of summer rains. As the first rains of the season start to fall a magical season unfolds, making it a very special time to visit, and in our opinion, the best time to go on safari in the Kruger.
Here are the top 9 reasons to visit the Kruger from September through to November:
As the rains fall, dry landscapes start to transform into lush surrounds. New greenery emerges but the vegetation is still fairly sparse compared to the end of the rainy season, making it unobtrusive to spotting wildlife.
Early rains of the season clear the skies of dry winter dust. The air is clear and fresh.
Although rains may start to fall more frequently, the downpours are generally in the afternoons and clear up quickly, so your game drives are rarely affected by the rain.
This time of year is the season for new-borns. Just after the first seasonal rains impala lambs are born all within a two to three-week period. You will witness loads of baby antelope, elephant, monkeys, and warthogs. Get your camera ready!
Lots of new-born animals mean lots of easy prey for predators. This is therefore also a good time to see predators in action.
Migratory birds make their way back to the Kruger during spring resulting in a fantastic time for birding enthusiasts to start ticking off species on their bird watching list.
Morning and evening temperatures during this time are not too cold.
Private game reserves limit the number of vehicles accessing the conservation area to prevent crowding and provide an exclusive experience no matter the season. Peak summer season is however still busier than other times of the year and visiting between September and November allows you to miss that busy period.
Experience electric thunderstorms in the evenings, a magnificent display of lightning in the skies. Thunder clouds with rays of sunlight streaming through can make for incredible photographic backdrops. Rainbows also make their charming appearance amidst the stormy skies.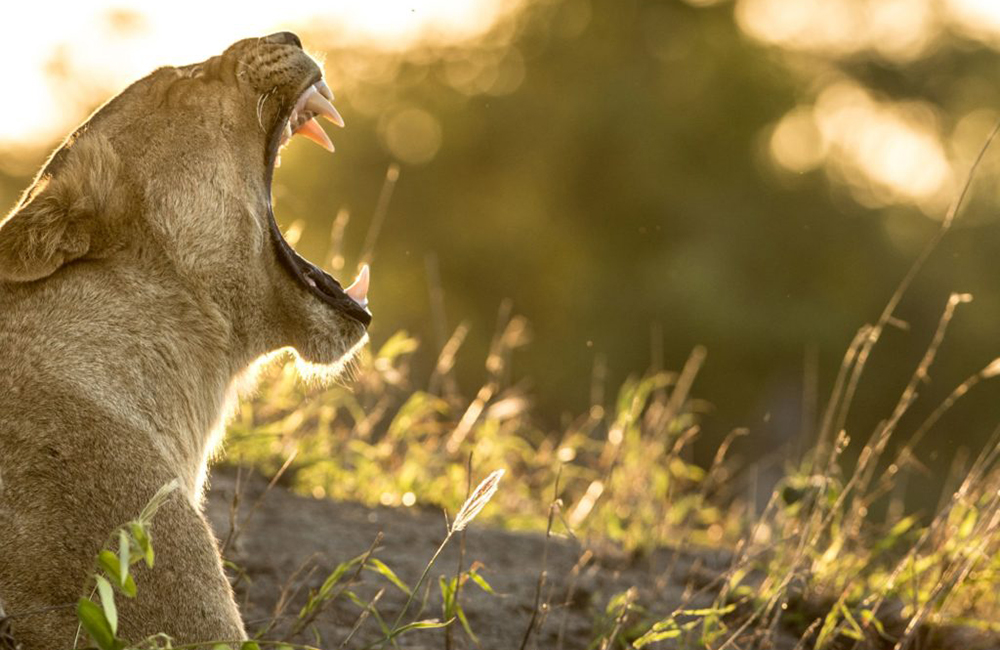 Visiting the Greater Kruger during the hot summer months will provide you with incredible green landscapes, while winters are dry with cloudless sunny days and provide easy animal spotting due to sparse vegetation. If you get the opportunity to plan your trip to the Kruger, regardless of the season, take it! A visit to the Kruger any time of year promises to be a great African wildlife safari.