Traveling is without a doubt one of the best gifts we have been given as residents of planet Earth. Just as we are enriched by travel, we should also enrich the places we travel to. The impact of our journey should have positive implications and not leave our discovered territory worse off than before we had set foot there. This is what ecotourism is all about. Being mindful of how you travel and the impact of your footprints. It encompasses increased nature tourism, exploring natural environments and promoting the care and improvements of the earth, its inhabitants and environmental and cultural initiatives that lean towards this. Simply visiting a natural setting does however not classify as eco-travel.
Consider what has been happening in Thailand, which is host to around 30 million international tourists annually. Some of Thailand's most picturesque islands have been shut to tourist access. Excessive tourism has lead to coral reefs being damaged and endangered and now in desperate need of recovery. Mass tourism and overcrowding reports have claimed that over 1000 tourists have crammed beaches which should only host 70 people comfortably. Some of the islands have suffered alarming degradation due to too much commerce and resort construction. In certain areas, 80 percent of reefs have been degraded.  
This doesn't mean you shouldn't go to Thailand or other popular tourist destinations for that matter, but it is important to consider your responsibility as a traveler and place an emphasis on conservation and low-impact visitor behaviour, especially in areas with fragile ecosystems.
Ecotourism places a high value on the appreciation of local cultures and biodiversity, conservation efforts, sustainable benefits to local communities and values the educational aspect of travel.
Reasons to Be an Eco-tourist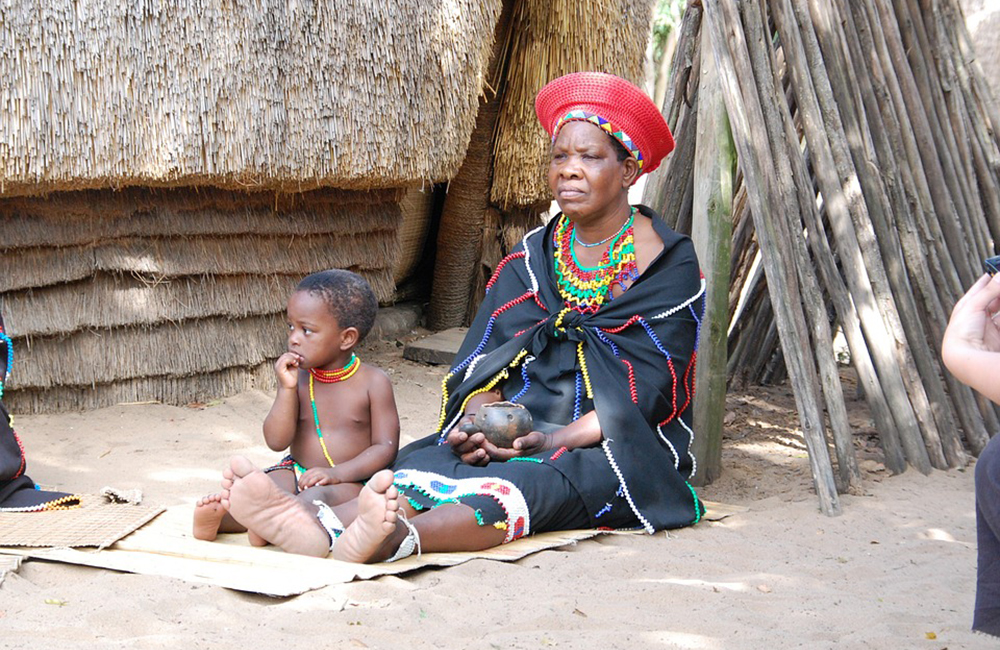 You will visit undisturbed, rarely seen natural landscapes. Your travel journey to these natural areas encourage low-impact, small scale travel alternatives to the standard commercial mass tourism. 
Responsible travel to natural areas conserves the environment and improves the well-being of the local people. 
There is a high educational value in ecotourism.
Money spent on travel often provides funds for ecological conservation.
Local people will benefit economically from your visit, often more than mass tourism.
Eco-tourism fosters respect for different cultures and human rights. 
You will gain insight into the impact of human beings on the environment and develop a greater appreciation of natural habitats, environmental sustainability and broaden your environmental awareness.
Top Tips to Being an Eco-traveler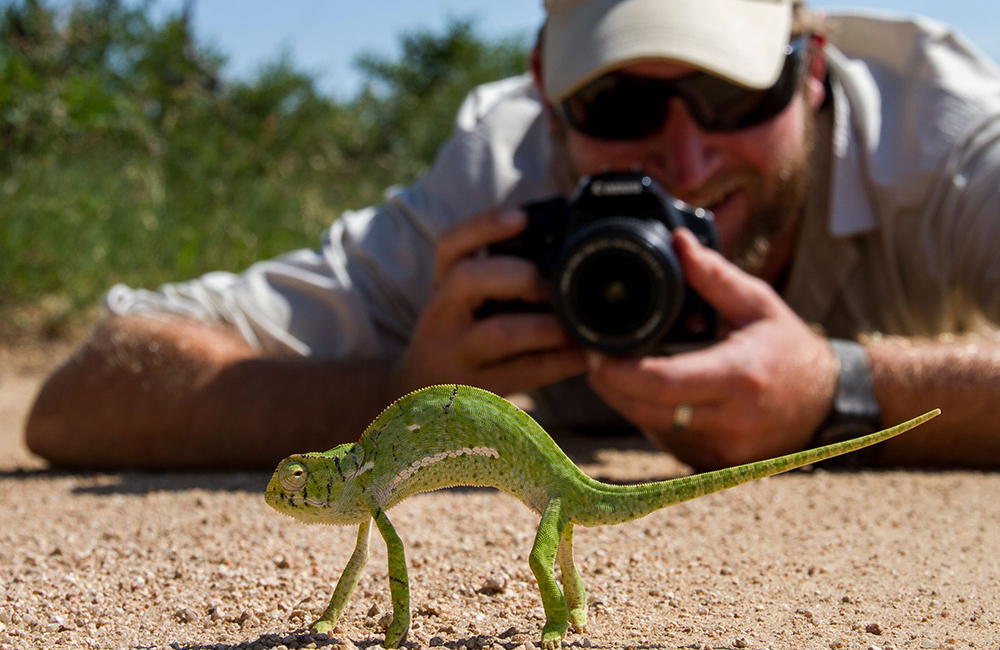 Make use of hotels, resorts, and tour operators who are committed to responsible tourism and minimizing the impact on the environment.  Some hotels use eco-friendly cleaning products, provide eco-friendly amenities and have water-saving measures in place. Use tour operators who partner with local communities and wildlife conservation initiatives.
One way to show respect to the local culture is by learning a few phrases in the local language. A little effort may get you a long way.
Be kind to nature. Don't litter. Ever.
Find out about reputable local projects that you can volunteer at while traveling. This can include anything from conservation and wildlife initiatives to community, schools, medical and orphan care.
Shop wisely and stay educated about illegal or endangered trade products so you don't support the dealings by purchasing them. 
Remember that you are the visitor. Don't judge a culture just because it is different from yours. Respect local cultures and holy places. If you are uncomfortable, you never have to partake or visit places you have reservations about. Rather replace the activity with something you feel more comfortable doing.
Our Favourite South African Safari Eco-lodges
Sabi Sabi Earth Lodge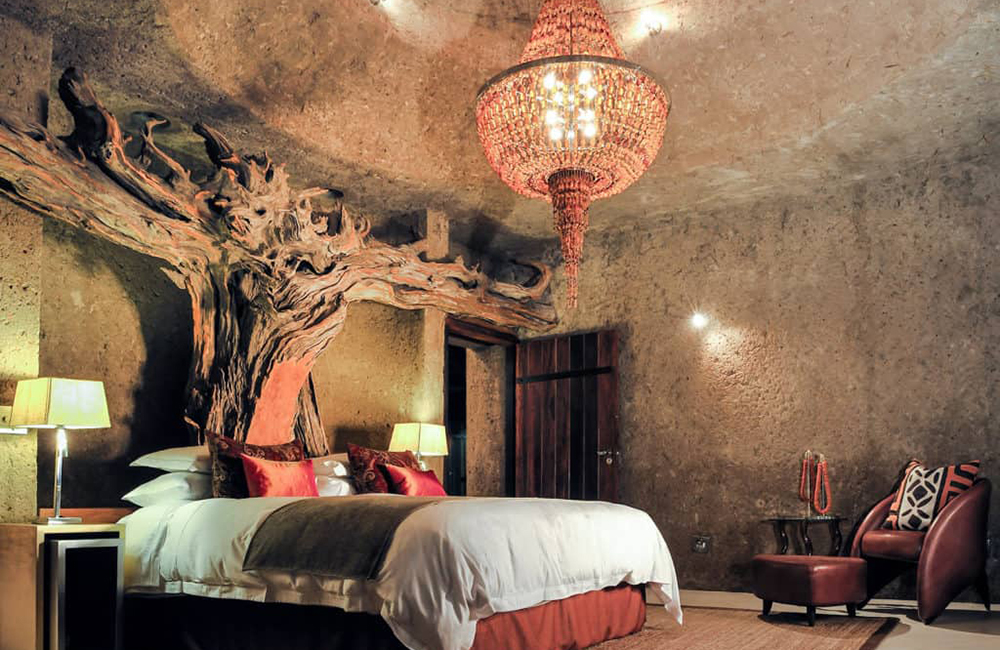 Sabi Sabi Earth Lodge is located in Sabi Sabi private game reserve, sharing unfenced borders with the Kruger National Park. The award-winning private reserve is renowned for unforgettable wildlife experiences, extraordinary Big 5 game viewing and unique sightings of cheetah and wild dogs.
Its latest accommodation initiative, the luxurious Earth Lodge has been named the most environmentally sensitive lodge in Africa. Without forgoing an ounce of luxury its contemporary design effortlessly blends into the landscape for a near-invisible setting. Thirteen opulent suites feature natural materials and eco-friendly design to display a masterpiece of organic elegance and harmony with nature. The dramatic power of the wilderness is reflected by the enchanting walls sculpted from tree roots, natural wooden sculptures and glass-fronted private bathrooms overlooking the bush. A meditation garden and holistic Amani Spa add further indulgence to the oasis of tranquility.
 
Sibuya Game Reserve: Sibuya River Camp and Forest Camp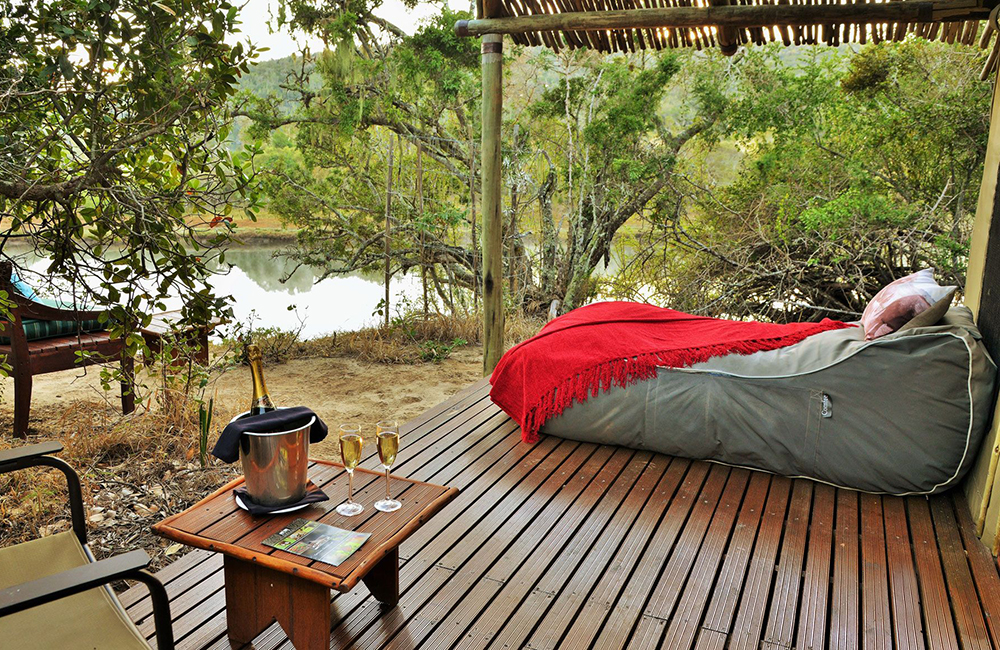 Set along South Africa's east coast, Sibuya Game Reserve boasts an eco-adventure like no other.  It's eco camps are perched on the banks of the Kariega River Estuary, some tents overlooking the river and others tucked in beautiful riverine forest. Eco camps are run almost entirely on solar power, and the magical experience of tranquil evenings around campfires will indulge your soul. 
With limited electricity, there is no air conditioning, Wi-Fi, television or electric fans, and only intermittent mobile signal. This allows you to truly soak up the essence of what nature has to offer in an oasis of peace and relaxation. The luxury tents all include full bathrooms and comfortable living spaces, some even with fireplaces. With a remarkable range of eco-adventures on offer from canoeing to horseback riding along the beach, the reserve has mastered a luxurious adventure in an eco-friendly, simplistic manner. Sibuya also offers volunteering safari's providing the perfect platform for contributing to the community and environmental preservation.
Ecotourism doesn't only offer magnificent experiences out in nature, but also ensures that it is done responsibly. Funds contributed to these economies by tourists are used to conserve the natural environment, therefore making it sustainable. Make a difference as your feet tread new paths. Chat to one of our safari experts to book your eco-safari today.