Cape Town might not be the first destination that comes to mind when planning an African safari but it does have a lot to offer either for those who have limited travel time for a safari, or who wish to combine a safari with various other activities. Here is what you can expect when planning a Cape Town safari.
Travel
Once you arrive at the tip of Africa, at Cape Town International Airport, you will have everything at your fingertips within a two to three-hour drive. This makes Cape Town a superb all-round destination for combining a safari with adventure activities, outdoor sports, historical sites, cultural tours, shopping, and incredible beaches.
The most reputable Cape Town safari game reserves lie 2 to 3 hours outside the city centre which makes it ideal for a day trip, however, we recommend staying overnight at the reserves for a more comprehensive wildlife experience. Cape Town has good infrastructure so you will travel on good roads in a private tour bus. Once you reach the game reserves outside the city travel will likely be on gravel roads.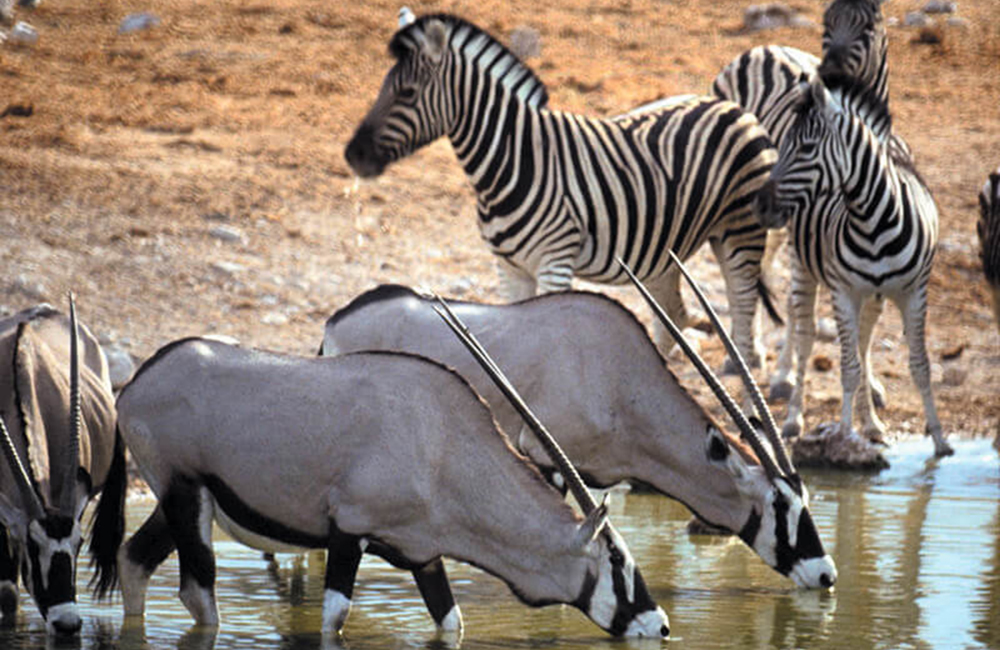 Wildlife
Although Cape Town game reserves are not as densely populated with wildlife as the larger parks in the country, you still have a chance to spot rhino, elephant, wildebeest, zebra, giraffe, hippo, a diversity of antelope, and a large variety of birds. Some reserves are home to all the Big 5 including lion and leopard, however, these big cats have only been more recently introduced back into the area.
If your itinerary allows, spend a night or two at the reserves all-inclusive luxury lodges as this will allow you to enjoy more game drives with expert professional guides and increase your chance of spotting the animals you really want to see. Make sure the reserve is home to the wildlife on your bucket list as not all reserves are necessarily home to the same wildlife species.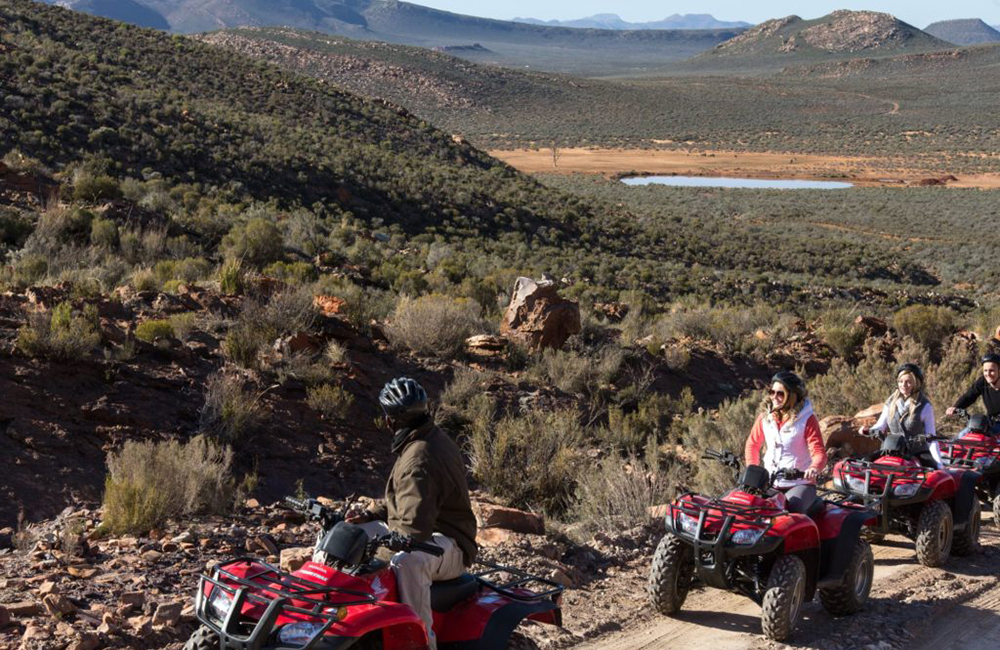 Safari Options
The great thing about a safari in Cape Town is that you can see the wildlife all while enjoying a thrilling outdoor adventure. Selected Cape Town game reserves offer quad bike safaris, horseback safari's as well as walking safaris for up-close views of the finer details in the bushveld. Alternatively, embark on a traditional safari in a specialized open 4×4 vehicle.
All safaris are accompanied by expert game rangers who will guide you through the intricacies of the wild and always ensure your safety first. They are experts at spotting wildlife and extremely knowledgeable about all the reserve animals.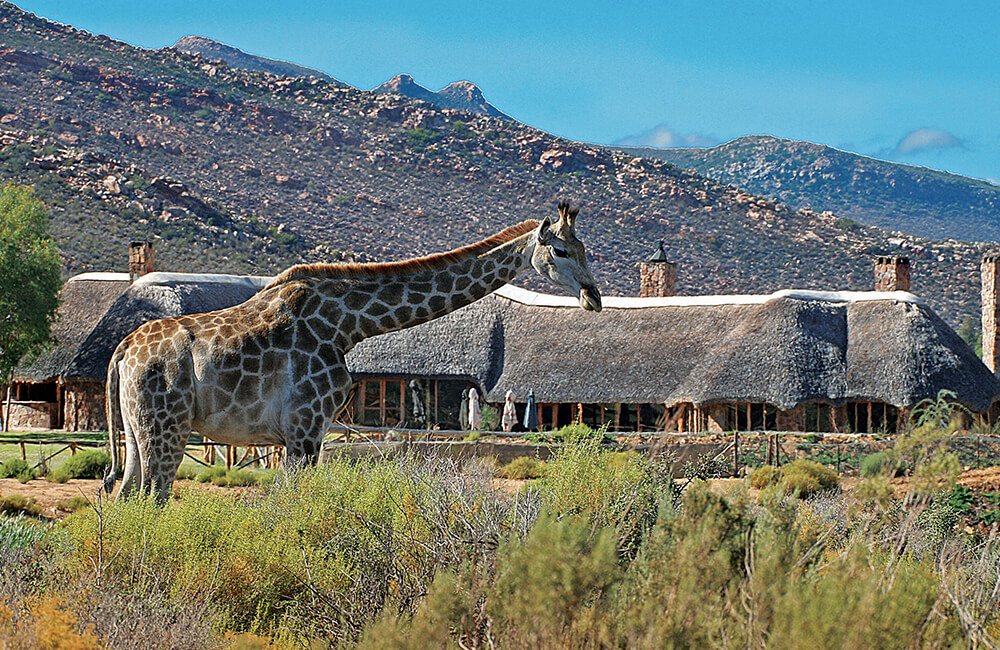 Accommodation
Our selection of top-class Cape Town game reserves features a variety of accommodation from cottage style family units to luxury tents and beautiful thatch suites with an authentic bushveld flair.
Accommodation ranges from excellent 3-star to 5-star quality, all including air-conditioning and en-suite bathrooms. Some units additionally feature private jacuzzi's, private viewing decks, and alfresco showers. Overnight safaris are all-inclusive with meals, selected drinks and two professionally guided game drives daily as well the use of the lodge pool and other on-site activities. Spa treatments will be at an additional cost.
Other Activities
Activities at game reserves can include hikes, mountain biking, spa treatments, swimming, and kids wildlife programs. A safari in Cape Town however makes for the perfect beach and bush holiday combination. So, while you are in the region you can enjoy an endless (and we really mean endless) array of other exciting activities from wine tasting tours, cultural tours, historic and natural sites, to cruises, and shopping.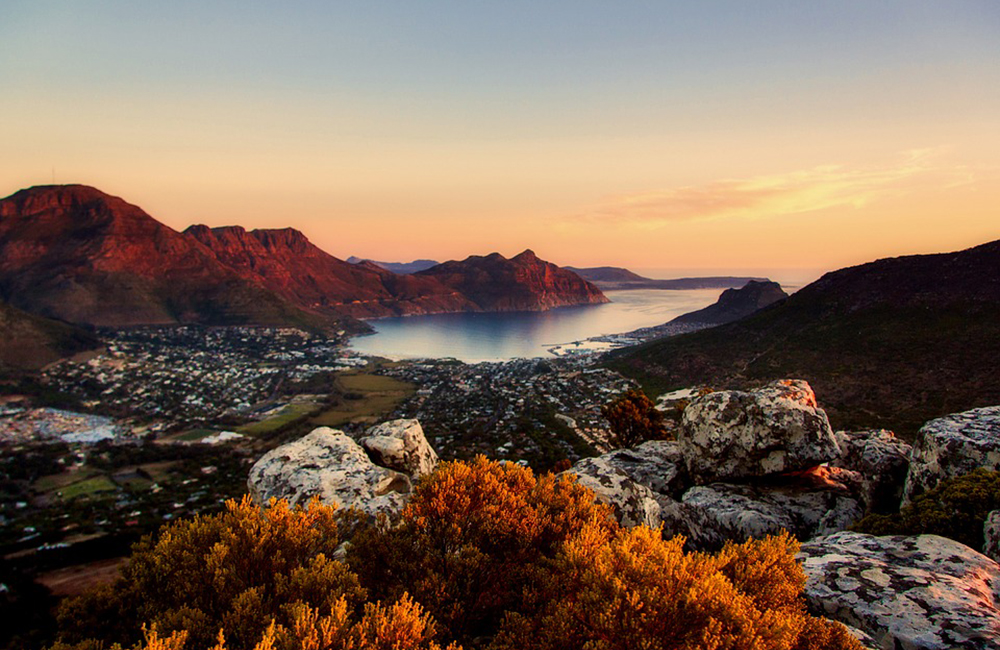 Vegetation and Climate
A little different to Cape Towns city centre Mediterranean-type climate, Cape Town game reserves are situated in the semi-arid Klein Karoo region 2 to 3 hours' drive away. The Klein Karoo is surrounded by majestic mountain ranges and features a mix of dry desert climate and humid oceanic climate.
Almost half the plant species here are endemic to the Cape region of South Africa, and many found only in the Klein Karoo and nowhere else worldwide. Vegetation includes succulents, acacia trees, perennial and annual wildflowers, and fire-adapted shrubs known as Fynbos. This diverse climate and flora support a wide range of animal and bird species. Malaria is one thing you do not have to worry about on a Cape Town safari as the area is completely malaria-free.
To round it up, a Cape Town safari is by no means as 'wild' as perhaps a visit to the world-renowned Kruger National Park, but it is still well worth including if you would like to experience an African safari while down south. You will witness intriguing plant and bird life and experience exceptional service, game drives, and dining. Conveniently located not too far from the city, nor the beach, this a great option for an all-round holiday.