A fantastic safari for almost any time of year, the Eastern Cape is a malaria-free area boasting beautiful coastline, diverse vegetation, and a wealth of wildlife. Here is what you can expect on an Eastern Cape safari in South Africa.
Travel
Situated at the end of the Garden Route, an Eastern Cape safari makes for a great ending or starting point when exploring South Africa's southeast coast. With good proximity and easy access to Port Elizabeth Airport, getting to and from your Eastern Cape safari does not have to take up too much of your precious sightseeing time. Transfers from the airport by road can be anything from 40 to 90-minutes depending on the reserve you are visiting.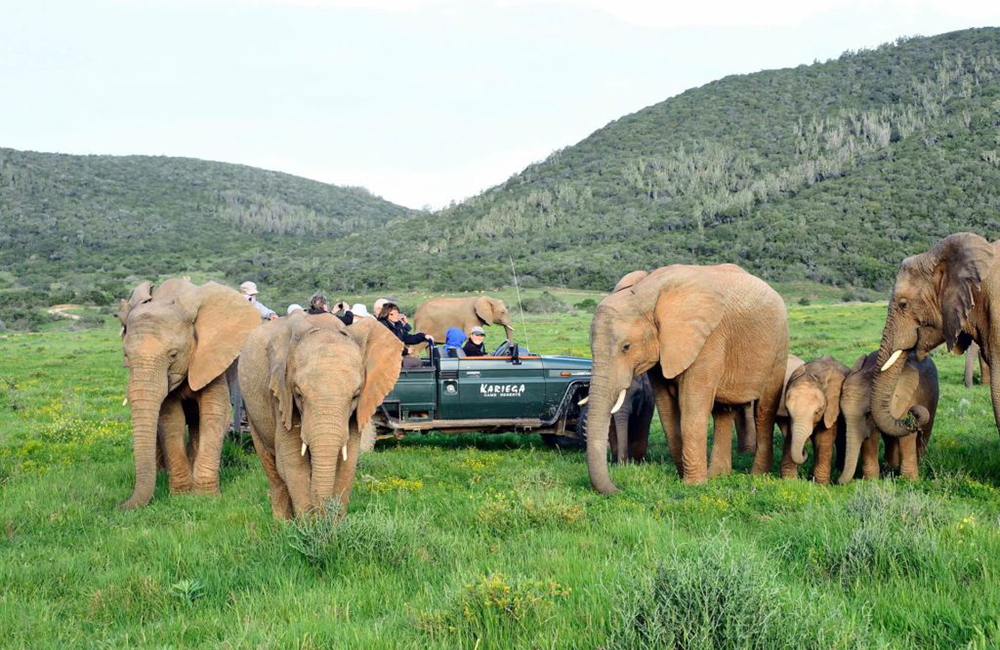 Wildlife
The Eastern Cape is home to one of the largest African elephant populations worldwide. That alone makes a visit to our selection of Eastern Cape game reserves well worth a visit. Many of the reserves here are home to the Big 5, but should you wish to see a specific animal on your safari, it's best you check beforehand that the game reserve is home to that species. Besides the above, you are very likely to see giraffe, zebra, a variety of antelope, hippo, and warthog on your game drives here.
Game reserves in the Eastern Cape are generally fenced providing a controlled environment with no natural migration of wildlife. This means that the reserve should be able to tell you how many animals of each species they have at any given time.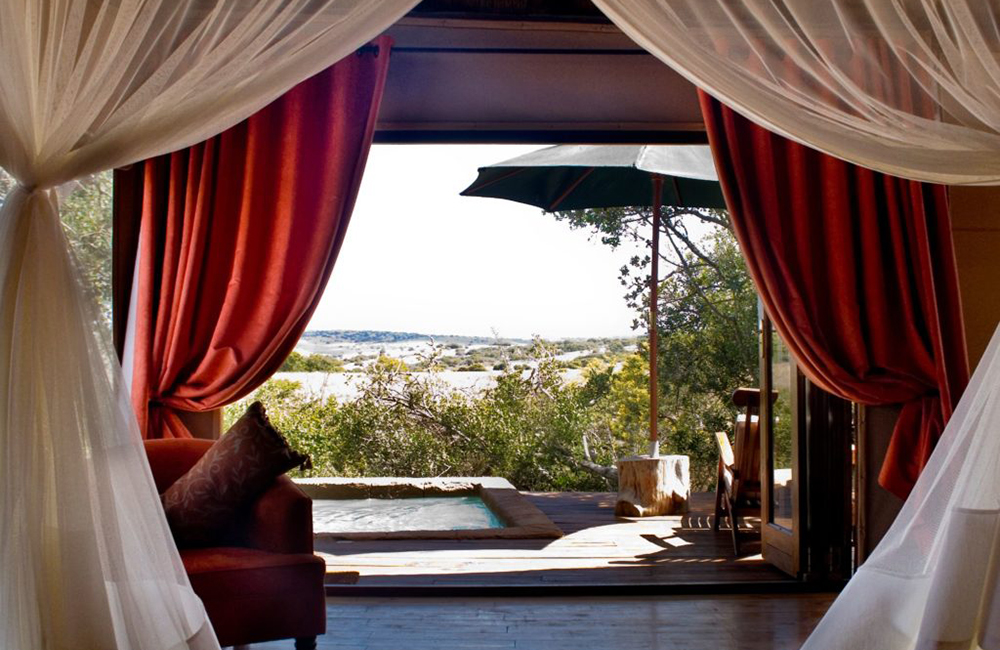 Safari Options
Some of the Eastern Cape game reserves are situated along rivers, lakes, and near the ocean. This makes for exciting river safaris on the water, and great game viewing as the animals gather to drink at the riverbanks. Game drives are undertaken by professional game rangers in a specialized 4×4 safari vehicle.
Your guide will tell you everything you need to know about the natural environment, animal behaviours, and try to track the best sightings possible. Shamwari Game Reserve also offers guests a 2- to 3-night walking safari expedition between October to May. Guests are accompanied by a professional guide and spend the nights in a small tented bushcamp under starry skies.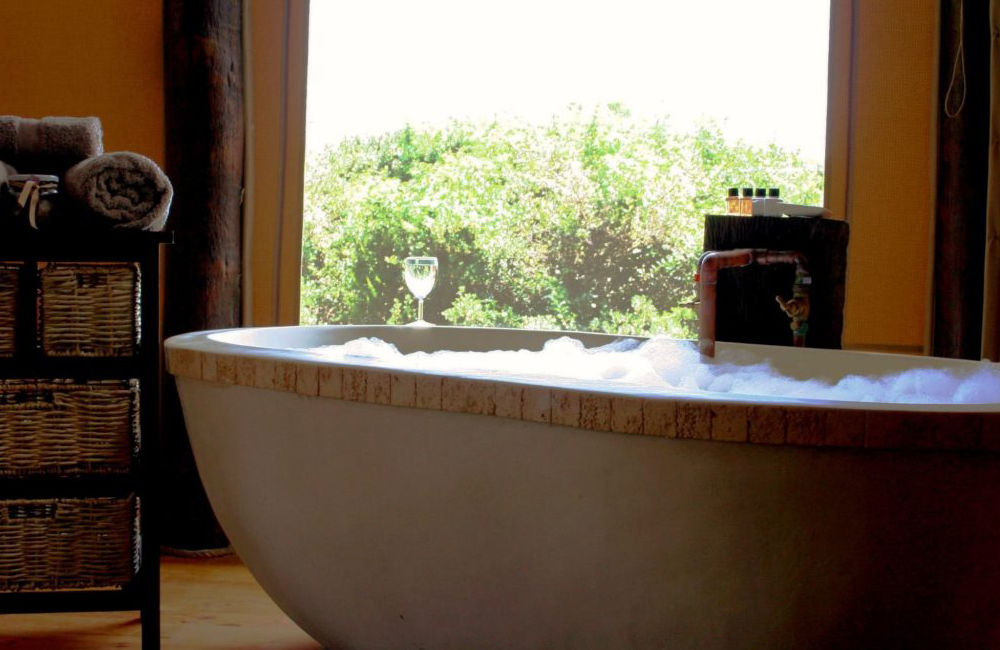 Accommodation
Eastern Cape game reserves are known for extraordinarily luxurious offerings from fully equipped luxury tents to chalets, suites, and private family villas. Safari packages are usually all-inclusive with world-class fireside dining, selected drinks, and professional 4×4 safari drives included. Luxury suites are equipped with private plunge pools, viewing decks, and outdoor showers for a truly memorable safari experience.
If you'd like to have an authentic bush experience, but not quite rough it completely, you can stay in one of the furnished tents at Sibuya Game Reserves Forest Camp. Perched on the banks of the Kariega River Estuary, these tents are equipped with a full bathroom, comfortable living space, and fireplace. There is however no electricity which makes for an atmosphere of indulgent natural serenity and simplicity.
Other Activities
Activities provided by various Eastern Cape game reserve lodges can include river cruises, fishing, beach walks, walking safari's, canoeing, fly fishing, horse riding, mountain biking, cultural tours, and community visits. Lodges have a large communal swimming pool for a delightful dip after a safari out in the sun.
If you are hoping to partake in a specific activity, check beforehand that your chosen game lodge has it on offer, or can arrange it for you. There are also animal rehabilitation sanctuaries in the area which are great for learning about the animals and making a positive impact on the environment.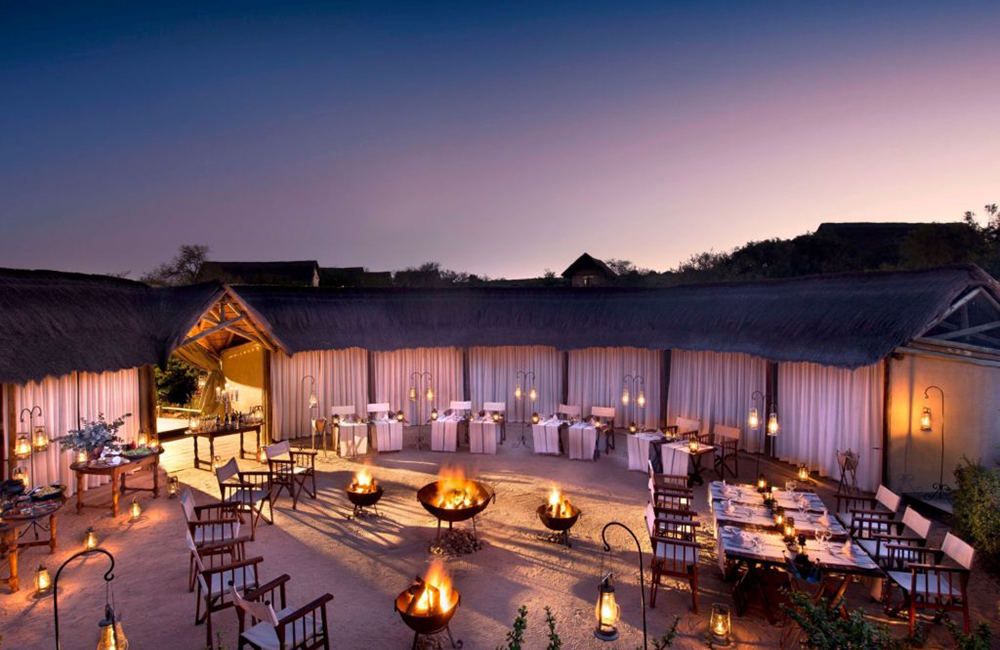 Vegetation and Climate
The area comprises a diverse landscape from the dry interior to pristine coastlines and thriving forests. This makes an ideal varied habitat for many different animal species, birdlife, and insects. The Eastern Cape is a great year-round safari destination due to its moderate climate. Peak summer season can become quite humid, but the coastal location makes for a fabulous beach and bush safari combo.
A great malaria-free option for families and couples, an Eastern Cape safari provides an easy-access wildlife experience if your travel itinerary does not provide for lengthy travel to the Kruger. There is no better place to witness African elephant in action than on an Eastern Cape safari.