The Garden Route is a picturesque 300-kilometre (190 mile) stretch of coast along the south-east of South Africa. It extends from the Western Cape to the border of Storms River in the Eastern Cape. The stretch of coastline boasts magnificent beaches, diverse vegetation, numerous estuaries, lakes, and endless mountain ranges. The Garden Route is truly breath-taking and was added to UNESCO's World Network of Biosphere Reserves in 2017. Its natural wonder and wildlife will leave any visitor in awe. What's more, is you can combine a Big 5 safari with your visit to the area. Here is what you can expect from a Garden Route safari.
Travel
Traveling the Garden Route is an incredibly scenic experience along highways, mountain passes, and off the beaten track paths. A Garden Route safari is a great option to incorporate an authentic African wildlife experience into your trip as it is easily accessible. You can travel by road from Cape Town which will be an approximate 4-hour drive to Big 5 game reserves. Alternatively, take a short flight to George airport and a 30-minute transfer by car. If you are visiting the Eastern Cape, you can also transfer by road or plane.
Not only are Garden Route game reserves easy to incorporate into a travel itinerary but travel to and from the reserves is a great experience in itself. If you are traveling by road there are many possible stops along the way with activities, country stalls, and stunning viewpoints.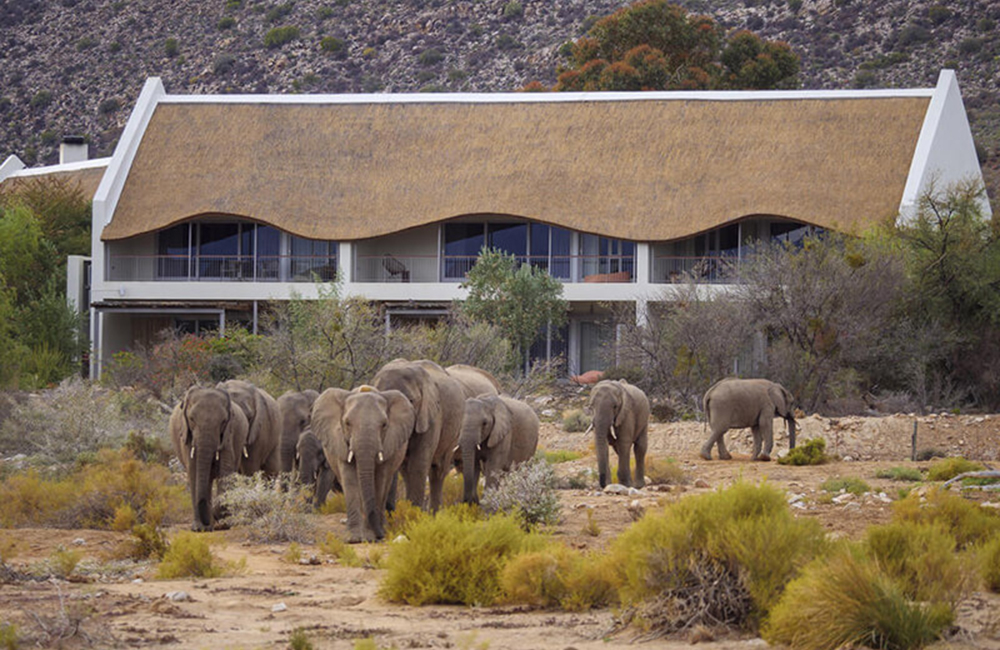 Wildlife
The Garden Route is not specifically renowned for its Big 5 viewing as reserves are smaller than those in the north of the country, but the area still offers a unique and wild safari adventure. Our selected offering of game reserves are home to either all of the Big 5, or 4 of the Big 5 animals. Not all reserves are home to the same species of animals so if you are hoping to see something specific, make sure that the reserve you are planning to visit features those animals.
You can be sure to see plenty of antelope, giraffe, elephant, and zebra as these are pretty common at all reserves. Lion, rhino, leopard, hippo, and cheetah can all be seen on a Garden Route safari, although less common. These sightings will leave you with goosebumps, and memories that will last a lifetime.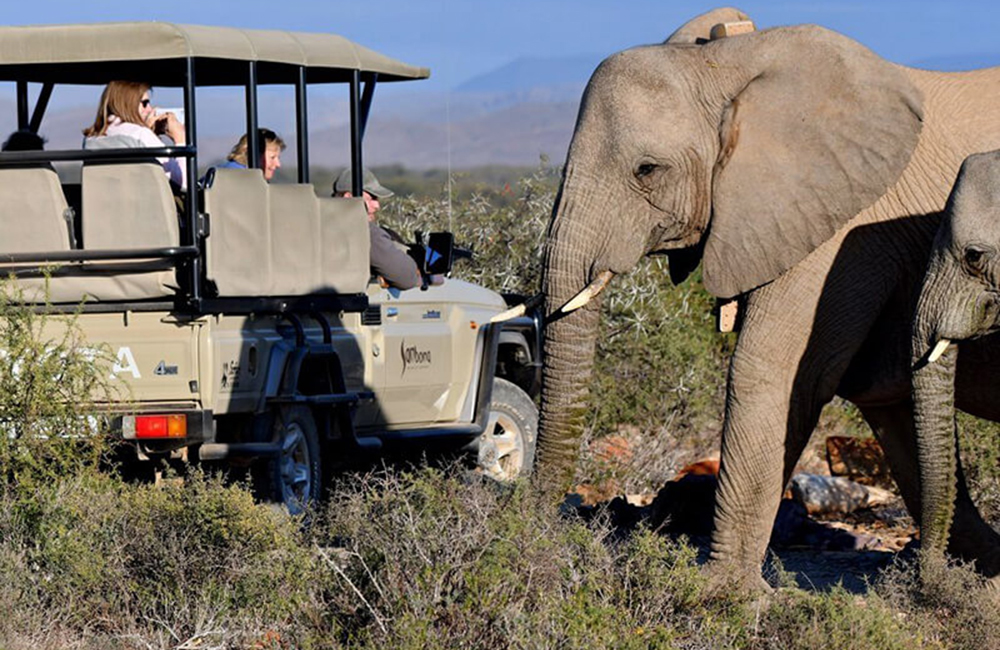 Safari Options
Garden Route safari game drives are hosted in specialized 4×4 vehicles by professional rangers who go out of their way to find great sightings and photographic opportunities for you. The drives usually take place in the early mornings or late afternoons when animals are most active and more easily spotted.
In addition to 4-wheel drives, some reserves also offer walking safaris, horseback safaris, and incredible safari sleep-outs. Gondwana Game Reserve, in particular, offers an off the grid 3- or 5-day conservation program which entails guided hikes with an expert ranger and overnight camping along the way. There are of course luxury accommodation options for the majority of guests who prefer to safari in style.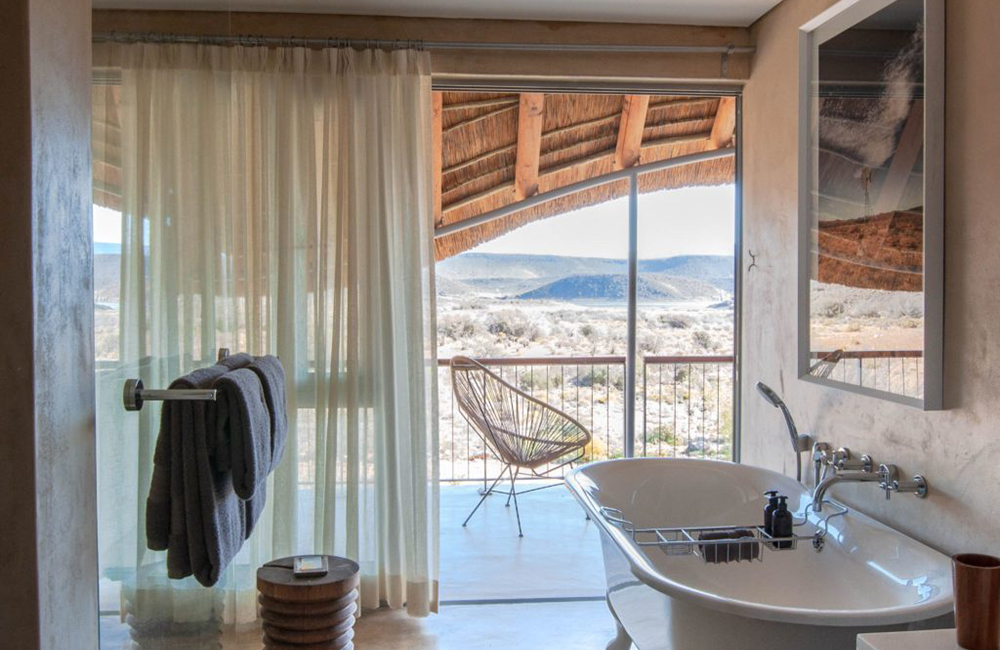 Accommodation
Game reserve accommodation in the Garden Route aims to make the best of its spectacular scenery offering magnificent private and communal viewing decks, pools with views, and the opportunity to gaze over the reserve landscapes while dining or enjoying a glass of vino.
Accommodation options range from luxurious family suites, to lodge rooms for couples, and private luxury chalets with exclusive-use pools. Whether you are two families wishing to spend a holiday together, a couple on honeymoon, or friends celebrating a special event, accommodation at our selected Garden Route game reserves allow you to breathe in nature's tranquillity, go on wildlife adventures, and soak in a whole lot of luxury.
Other Activities
With such incredible natural landscapes, there are loads of activities provided by selected safari lodges. These include horseback riding, bush picnics, tennis, mountain biking, hiking, swimming, fishing, canoeing, reptile tours, pampering spa treatments, and tailored kids' safari programs.
Besides on-site game reserve activities visitors to the area can incorporate wine-tasting tours, bungee jumping, Segway tours, zip-lining, and beach activities into their itinerary on-route.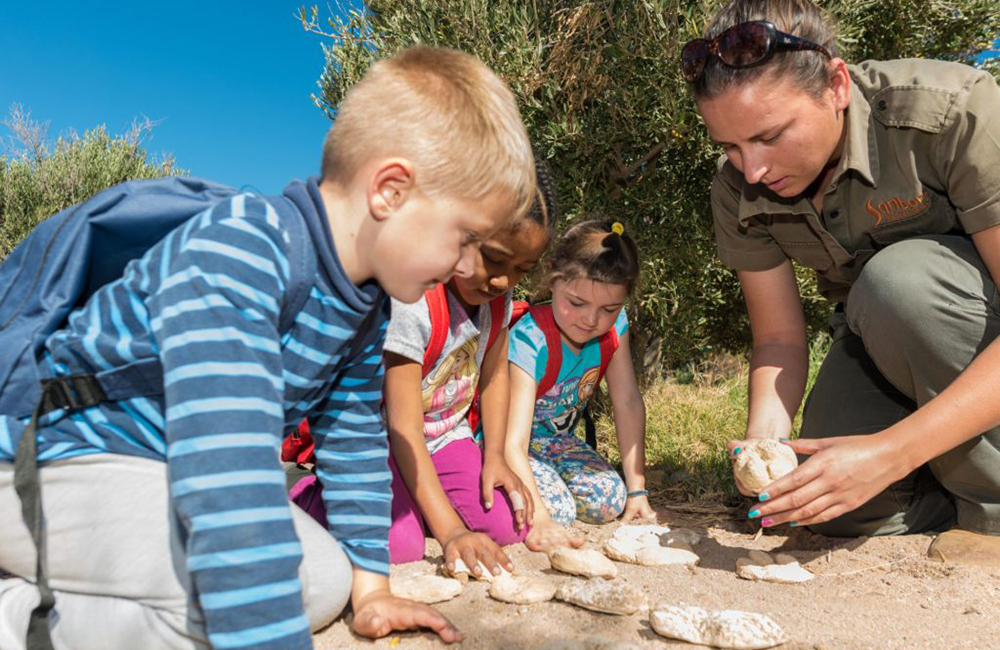 Vegetation and Climate
The Garden Route is known to have a mild oceanic climate with rain peaking during spring months but occurring year-round. Weather can be unpredictable so it's always good to have a warm cardigan on-hand 'just in case'. The lush route encompasses incredible mountain ranges, endless stretches of sandy beaches, indigenous forest, fynbos, and wetlands. This diverse landscape makes for incredible flora and birdlife.
Visiting the Garden Route is a must for any trip to South Africa. This beautiful part of the country will touch your soul and have you scheduling your next trip even before returning home. Best of all, the area is completely malaria-free. With temperate weather, incredible wildlife, loads of activities, and scenery that is out of this world, you cannot go wrong with a Garden Route safari.