Not sure where to go for your first South African Big 5 safari? Knowing the differences between Eastern Cape landscapes to that of a safari in the Kruger is useful to determine which option will best suit your safari and travel requirements. Here is a brief introduction to each region as well as the major differences to consider when planning your trip.
Kruger Game Reserves
Set in South Africa's north-east the Kruger National Park and greater surrounds offers nearly 2 million hectares of natural wild landscapes. The area boasts the highest population density of Big 5 animals in South Africa. Lion, elephant, rhino, leopard and African buffalo roam in these untouched African landscapes, encompassing six ecosystems and mixed terrains of wild bushveld, acacia thickets, rivers, and riverine forest.
The main Kruger National Park, which is not privately owned, is open for self-drive game viewing where vehicles are permitted on dedicated roads only, and the park can get crowded during peak seasons. However, the area also boasts several spectacular privately owned and managed game reserves, permitting safari drives on professional 4×4 game drives provided by the on-site lodges. These reserves share unfenced wild territory with the main reserve, allowing animals to roam freely, yet their conservation area is for the exclusive use of guests staying on the reserve. This allows for a large variety of wildlife sightings, guaranteed Big 5 encounters and a truly unique and intimate safari experience.Private reserves also include expert guides and trackers for game viewing expeditions, locating the best sightings, offering additional guided walking safaris, and intriguing night game drives.
Private game reserves in the Kruger are home to some of the most exclusive luxury safari accommodation in the world, boasting excellent service, attention to detail, opulent furnishings, and comfort-laden adventures for each guest. Besides game viewing the Greater Kruger is an activity-rich hub. Visitors can relax at luxurious spas, take to the skies in a hot air balloon, catch a game of golf, join conservation initiatives and cultural village visits, and savour romantic bushveld dinners under glistening African skies.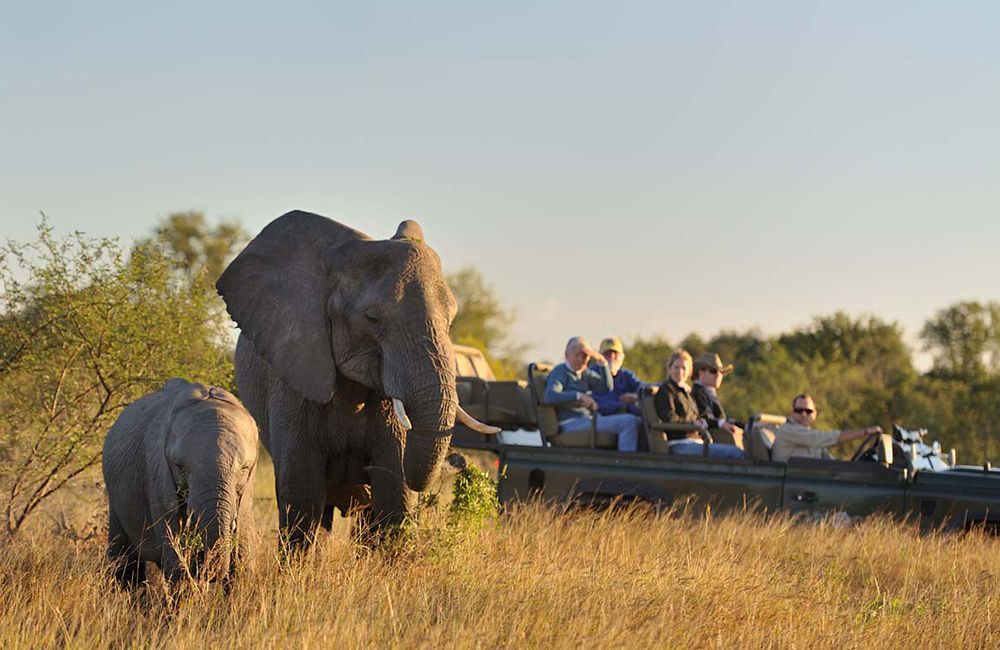 Eastern Cape Game Reserves
Located at the end of South Africa's magnificent lush Garden Route, the Eastern Cape is the sight of one of the densest African elephant populations on earth. The area features a diverse landscape from the arid interior to pristine coastlines and flourishing forests.
Eastern Cape game reserves offer a more intimate setting that the gigantic Kruger Park and the majority of game reserves are privately owned and fenced. This provides a greater measure of control and more specific statistics as to how many animals of each species are on the reserve at any time. The area boasts great Big 5 sightings and is also known for excellent luxury safari lodge options. The malaria-free setting also makes it a good choice for families and adventurists who really want to get out there and explore as much as they can.
If your travel itinerary does not provide for lengthy travel to the Kruger, then head on over to the Eastern Cape reserves for an idyllic combination of beach, bush and beguiling wildlife encounters.
6 Major differences between a South African safari in the Eastern Cape and a safari in the Kruger.
1. Accessibility
South Africa's Eastern Cape game reserves are situated near the east coast, with easy access to Port Elizabeth Airport. The road transfer from the airport takes around 30 – 60 minutes dependant on the specific reserve's location. Should you already be visiting the Garden Route, a safari in the Eastern Cape is a convenient add-on to your itinerary as you will already be on-route and may not even require domestic flights.
The Kruger National Park and surrounding private reserves are set far north of the country and generally requires a transfer from Johannesburg's OR Thambo International airport either by road or charter plane. A road transfer to Kruger-based reserves from Johannesburg takes approximately 5-6 hours, while charter flights are around 60 minutes with additional road transfers to the lodge.
The Greater Kruger is a vast and secluded location, and definitely worth the trip if you have the time. If an additional day or two of travel is not possible to simply get to and from your safari destination, go for the more easily accessible options in the Eastern Cape.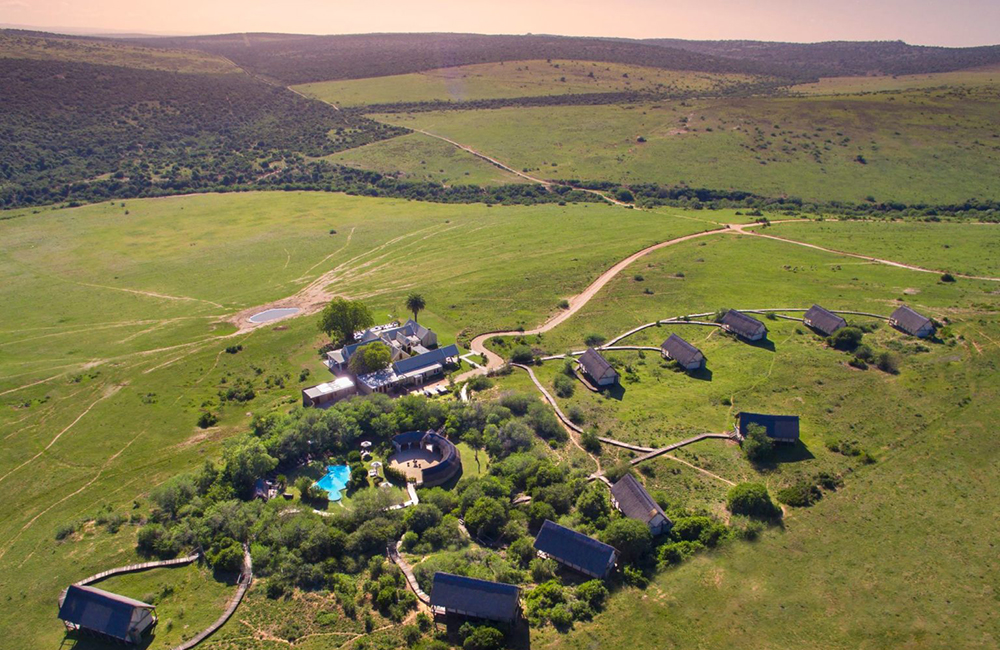 2. Size
The Greater Kruger territory includes the government-owned and operated Kruger National Park as well as over twenty privately owned safari reserves on its western borders. The total protected land comprises over 2000000 hectares for wildlife to roam.
Eastern Cape game reserves consist of a number of much smaller family-owned private game reserves between 5000 and 15000 hectares of fenced wild conservation land. These premium safari reserves offer a more intimate safari experience. The smaller traversing land means that wildlife may be slightly more concentrated as they have less land to roam, however, the variety may also not be quite as vast as in the larger plains of the Kruger.
3. Malaria
The Eastern Cape is a completely malaria-free area, making it a great safari location for families with small children or people with vulnerable health conditions. The Greater Kruger is a low-risk malaria area, and it is generally advised to take precautions when embarking on a safari here. The malaria risk level may depend on the time of year, levels of rain, and temperature.
4. Animals and Birdlife
Africa's magnificent and sought after Big 5 are present in both the Eastern Cape and Kruger regions, making for exceptional safari sightings all-round. Due to different vegetation and landscapes, lion, elephant, leopard, buffalo and rhino species may, however, differ slightly. Lions in the Eastern Cape tend to be the Kalahari variety with black manes, and white rhino, springbok and mountain zebra are not endemic to the area but may be seen in private reserves which have integrated these species.
Unlike the reserves of the Kruger, Eastern Cape game reserves are fenced which provides a more controlled environment with no natural migration of game and knowledge of the exact availability of animal species on the reserve. Some lodges have enclosures where they keep certain species for protection and conservation.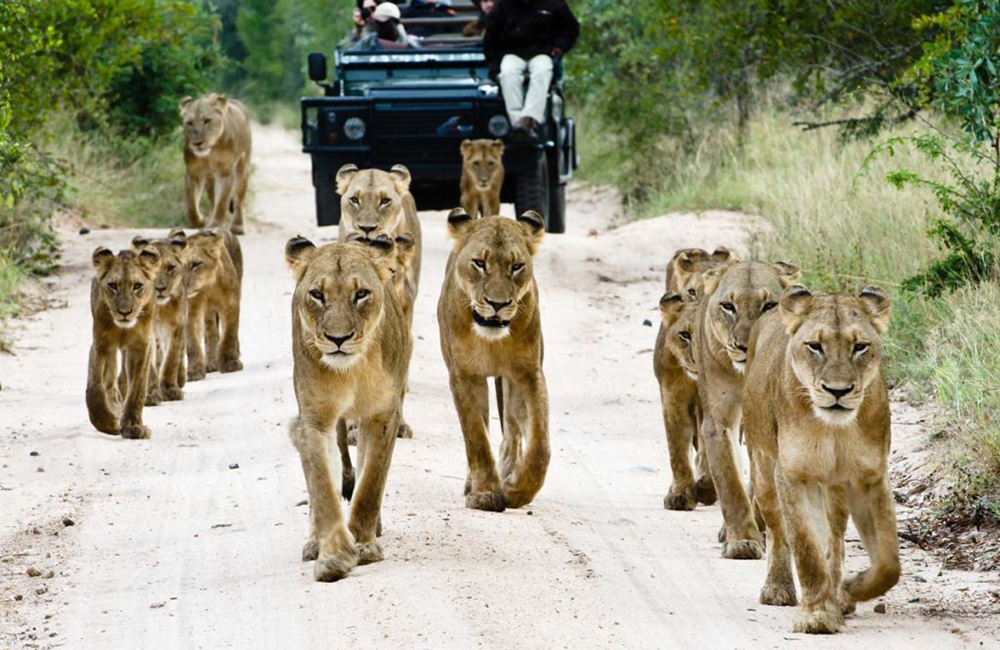 Due to its large size, the Kruger offers a massive variety of animal species including 140 different mammals and over 500 different bird species. Animals generally seen in both areas include giraffe, hippo, wildebeest, a variety of antelope, warthog, and zebra. If there are specific animals, species, birds or plants you wish to see on your safari, it is best to confirm beforehand that the chosen reserve is home to these species.
5. Vegetation
With Fynbos, Grassland, Forest, Nama-Karoo, and Albany Thicket biomes, the Eastern Cape is a much greener area. The Kruger is much drier, although due to its expanse it also boasts a large variety of vegetation in different land areas. Typically it consists of many thorn trees, savanna, thicket, and grasslands.
6. Climate
The Eastern Cape is a great year-round safari destination due to its moderate climate. The temperatures in the Greater Kruger are more extreme with very hot summers, easily reaching temperatures over 35 C (95 F). The Kruger is a popular safari destination year-round, although winter months from June to September are best where the average day temperature is 26 C (79 F), however, evenings and early mornings do get very cold.
Both areas boast beautiful river scenery however the Kruger rivers dry up seasonally due to low rainfall and high temperatures. If you wish to include water activities on your trip such as boat safari's, kayaking and fishing, the Eastern Cape is the perfect all-round location.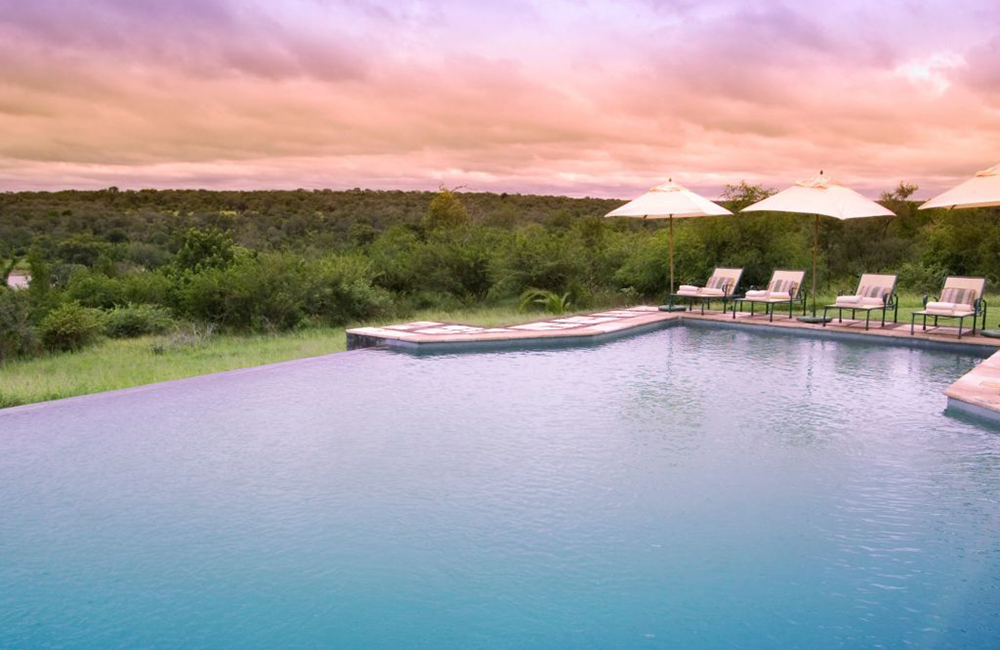 The Greater Kruger and its surrounding reserves consisting of the popular Sabi Sand, Timbavati, Klaserie and Balule private game reserves amongst many others, certainly provide the ultimate African safari in a hidden oasis of tranquillity, seclusion, and untouched wilderness.  However,  from a location point of view, the Eastern Cape provides a magnificent setting within easy reach.  Talk to one of our safari experts to find the perfect location for your dream African Big 5 safari.