Taking the family on a Big 5 African safari where lions roam and hippos groan may seem like a risky venture. At Safaris Down South we couldn't think of a better way to develop a love for nature and conservation in your children. Besides that, we could hardly think of a more exciting adventure for kids than witnessing the King of the Jungle in his home territory. Perfectly safe, logistically easy, and loads of fun!
With a diverse choice of safari accommodation and facilities within South Africa's multiple game reserves, there is certainly room for the little ones. Not only can families share a riveting ride in the wild, explore new cultures, and relax together, but many family-friendly safari lodges host programs specifically catered to children.
A Big 5 African family safari is an extravaganza of magnificent wildlife, culinary delights, and luxurious summer living in the bushveld.
Health and safety for kids on safari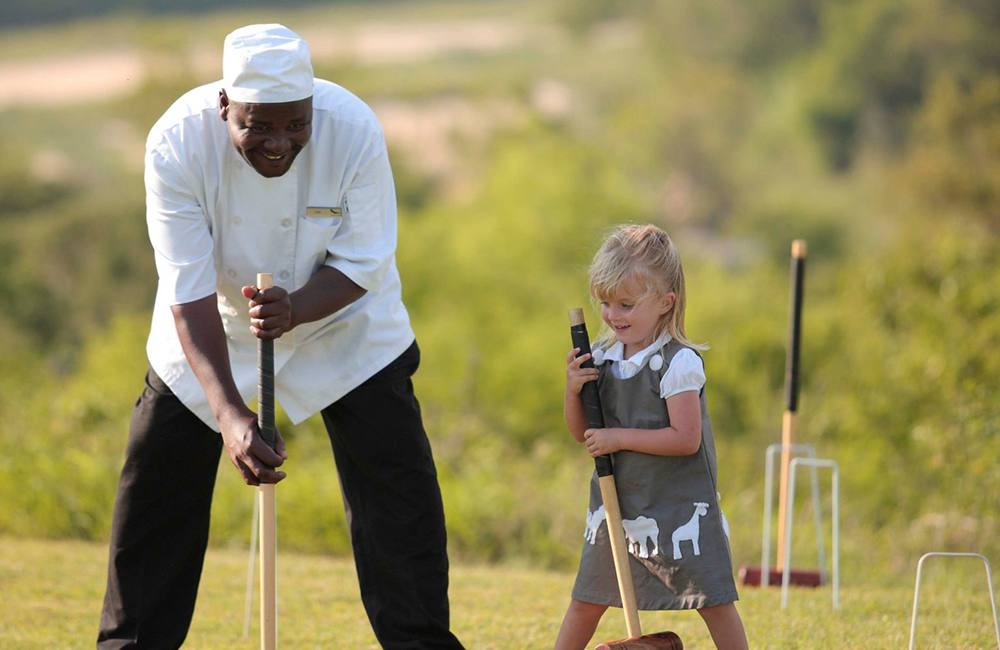 When planning your family safari in South Africa, choose a family-friendly game lodge that caters to children of all ages. Most lodges will not permit children under the age of 6 years on game drives for general safety reasons. However, some private luxury safari lodges cater to exclusive family game drives in an enclosed vehicle, meaning you get your own private guide who will take you and your kids on tailor-made 4×4 safari drives.
Lodges catering specifically to kids' safari holidays go out of their way to facilitate wildlife education, fun activities, and prioritize safety in an adventurous style your children will never forget. If you are traveling with an infant or toddler, you can request required baby amenities prior to your arrival to make your stay convenient and trouble-free.
Lodges generally have medical personal on-call although it is a good idea to pack medical items you know you will need as it could be a lengthy drive from remote reserves to obtain specific additional items.
Safari Activities for Kids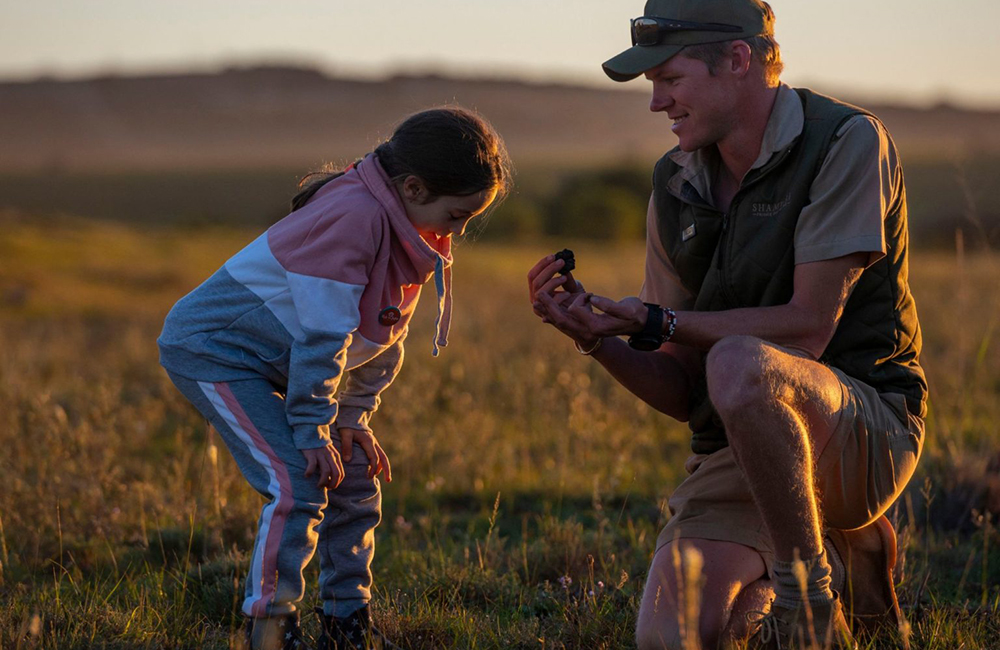 In developing respect for the enormity of the wild, your children won't only have an epic adventure in the bush, but also an educational experience. Kids arrive on holiday but leave as mini game rangers. Many family-friendly safari lodges provide superb activities and 'Junior Ranger' programs for kids on safari. Their tailor-made activities include crafts, frog and insect spotting, junior game walks around the lodge grounds, learning survival techniques in the bush, and ticking off animals they spot in their wildlife catalogue. Some lodges offer Mini Chef cooking classes, playdough sessions, and reward the mini rangers with a certificate on departure from their adventure in the wild.
Private Family Game Viewing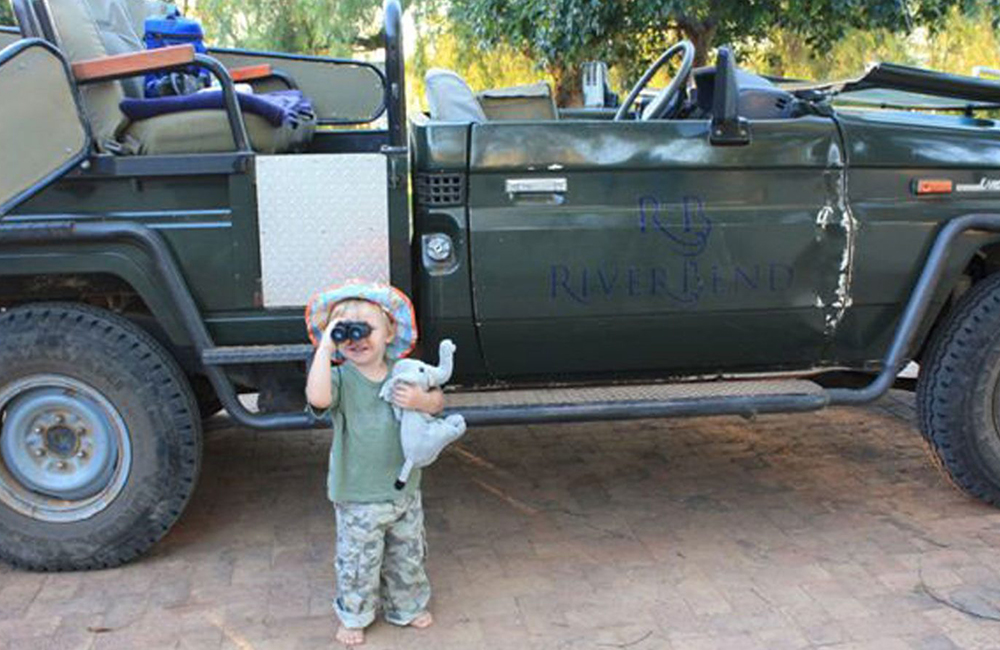 South Africa is the ideal location for a safe family safari due to its diverse options, generally good roads and infrastructure. Private game reserves feature a wide range of spectacular family-friendly offerings with fenced lodges, family facilities, luxury tents, and private bush villas accompanied by a personal chef and butler.
Your African Safari hosts make it their priority to ensure a comfortable stay for the entire family, prioritizing safety on all game viewing and outdoor activities. Make your family safari in South Africa a truly unforgettable experience by opting for an exclusive dedicated guide for your family.
Having your own dedicated ranger and safari vehicle for the duration of your family safari ensures continuity, increased knowledge, and varied experiences as opposed to repeating sightings and information. Your private guide will get to know exactly what you like and what your interests are, tailor-making your safari to your preferences. Private guides have diverse, specialist skills including tracking, photography, birding, and astronomy which they are happy to share with you, adding great value to your experience.
Best Family-friendly Safari Camps Kambuka Safari Lodge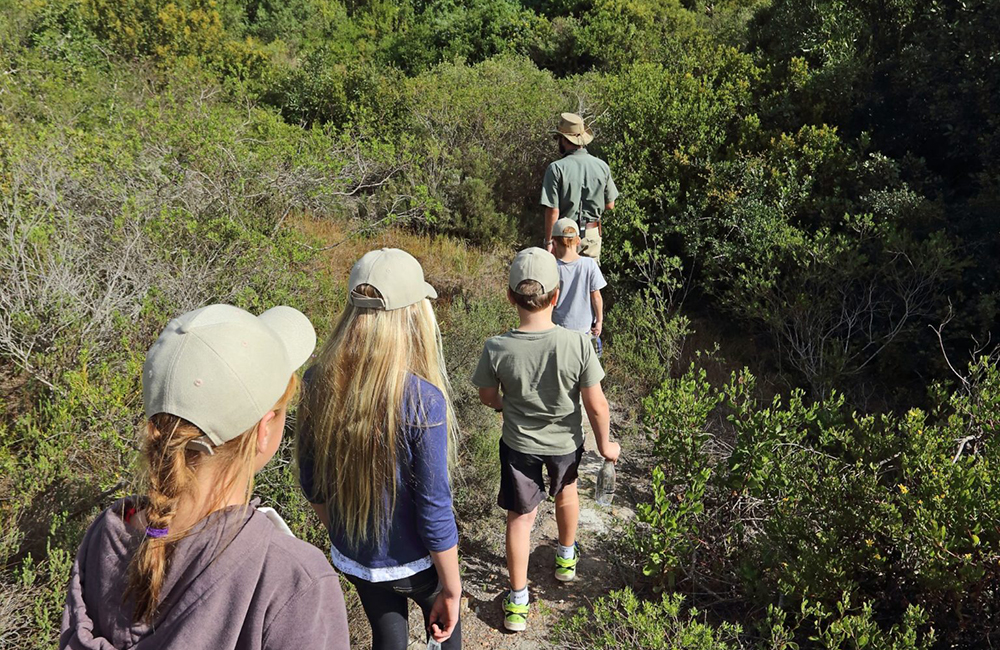 Kambuka Safari Lodge is located in the Timbavati Private Game Reserve on the western end of the Kruger National Park. This unspoiled, Big 5 territory promises a riveting adventure for the whole family. Game rangers go all out to track the animals you want to see, ensuring thrilling wildlife encounters. This is one of the only areas in Africa where the White Lion can be found. 
Kambaku Safari Lodge caters to exclusive child-friendly game drives, kids adventure bush walks, and meeting the resident on-site Warthog family is a highlight for everyone. Your kids will also learn about the wild and how to identify birds, frogs, and track animals, receiving a mini ranger certificate of achievement on departure.
Kambaku Safari Lodge boasts a gorgeous setting around a waterhole making for game viewing from the main pool, upper deck, or even from the chalets private viewing decks. The lodge features 8 chalets, powered by solar power, making it an eco-friendly, conservation-minded haven perfectly set in nature. While the kids are safely entertained, you can enjoy a relaxed pampering at the River Sands Spa. The four-star family chalets cater specifically to families with inter-leading rooms, mosquito nets, air-conditioning, and en-suite bathrooms. 
Makalali River Lodge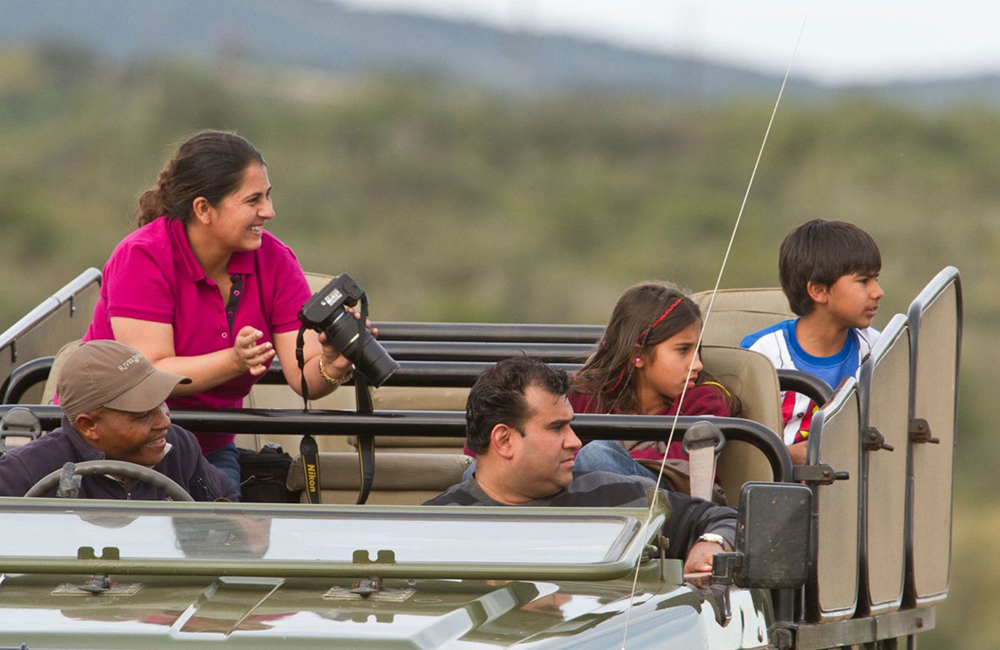 Makalali River Lodge is situated on the banks of the Makhutswi River in the Makalali Private Game Reserve, west of the Kruger National Park. The lodge boasts luxury 5-star accommodation, exceptional Big 5 sightings, wildlife viewing from the lodge, as well as a children's Bush Knowledge Course, visits to the Cheetah Breeding Program, and lazer shooting. Talented chefs provide an array of cuisines and dining experiences in the boma, under the stars, and around glowing fires for adults and children.
The River Lodge Thatched Family Suites feature spectacular views of the Makhutswi River from a secluded deck. With a queen-size sleeper couch for 2 kids under 12, the suites comfortably sleep a family of four. A covered patio, private plunge pool, air-conditioning, wood-burning fireplace, coffee facility, and fully stocked minibar are all part of your private family amenities.
Ready, Set, Safari!
Exposing your children to different cultures and ways of living is a precious gift. Whether your children are 5 or 14 years old, Africa's magically wild mysteries will keep them intrigued and engulfed in a world of excitement and adventure. Making pancakes on a campfire, finding new insects, and identifying animal droppings and prints are what little dreams are made of in the bush. From 4×4 drives and lion tales to learning about magical plant properties and safety measures in the wild, you may just return home with a budding ranger.
What are you waiting for? The adventure of a lifetime awaits. Ready…set…safari!